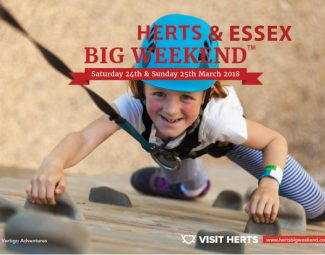 For serious adrenaline junkies of all ages, the fabulous Rye House circuit is built with a view to nurture both new talent and develop the more mature racing drivers of the future. Drivers and spectators alike can soak up the atmosphere and enjoy the newly refurbished reception and hospitality area that offers an indoor ultra-modern purpose-built environment, this exciting hub includes a comfortable seating and viewing area for spectators and a café and licenced bar in a hospitality zone for all visitors.
Outdoors the race circuits have been created to entertain and introduce both young and older drivers into the world of Motorsport. Depending on the ages and height restrictions that apply our experts will be on hand to provide a professional and personalised session for any karting enthusiast. A selection of electric or petrol go-karts ensure that safety and enjoyment go hand in hand
Rye House, just north of Junction 25 of the M25 and the A10 by-pass. It is five minutes from Rye House Station on the Hertford East line direct from London's Liverpool Street Station.
If you visit us, the enjoyment will deliver beyond your expectations!
Contact: 01992 460 895 Ext 1
For your chance to win this fabulous prize, please provide the name of the famous F1 driver who started his racing career at Rye House Kart Raceway in Hertfordshire?
Continue reading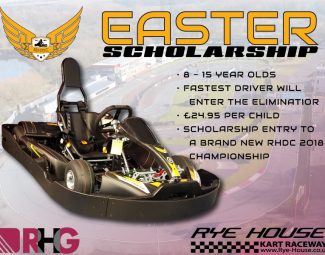 The 2018 season has seen a massive influx in new Junior Championship drivers battling it out in the TWELVE available Championships.
We are proud to announce THIS Easter, we have a fantastic opportunity to win FREE Entry into a BRAND NEW 2018 RHDC Junior Championship starting in April.
Continue reading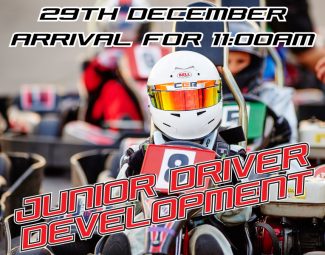 Throughout 2017, Rye House have run a series of Development Sessions to enable junior racers, 8-15 years old, the opportunity to take the next step into the world of motor sport. Due to it's success & high demand for more, we're running one last session for 2017 on 29th December! Read on to see how this special event unfolds for just £39.99
Continue reading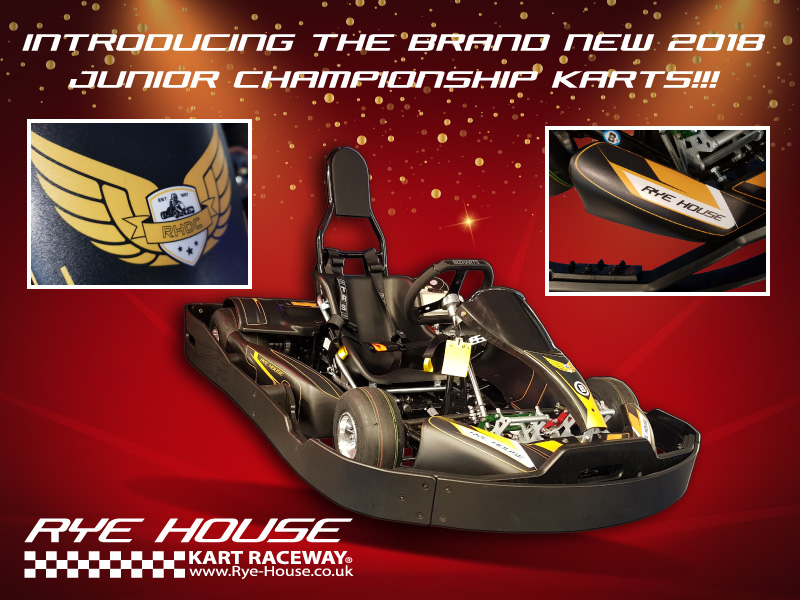 Look what we've just taken delivery of!!!
BRAND NEW for 2018 and liveried up like the Iconic Lotus F1 cars of the 90's. We're sure all the Junior RHDC racers are going to look EPIC in these.
There's one currently on display in our hospitality suite for you all to drool over!
All RHDC drivers for 2018 will be receiving emails nearer the time to test these out in preparation for the 2018 season!!
The old fleet that have served us well for the last couple of years will become the new corporate junior fleet… so even the corporate racers will see improvements in their times.
2018 is going to be blimmin' brilliant!!!
Continue reading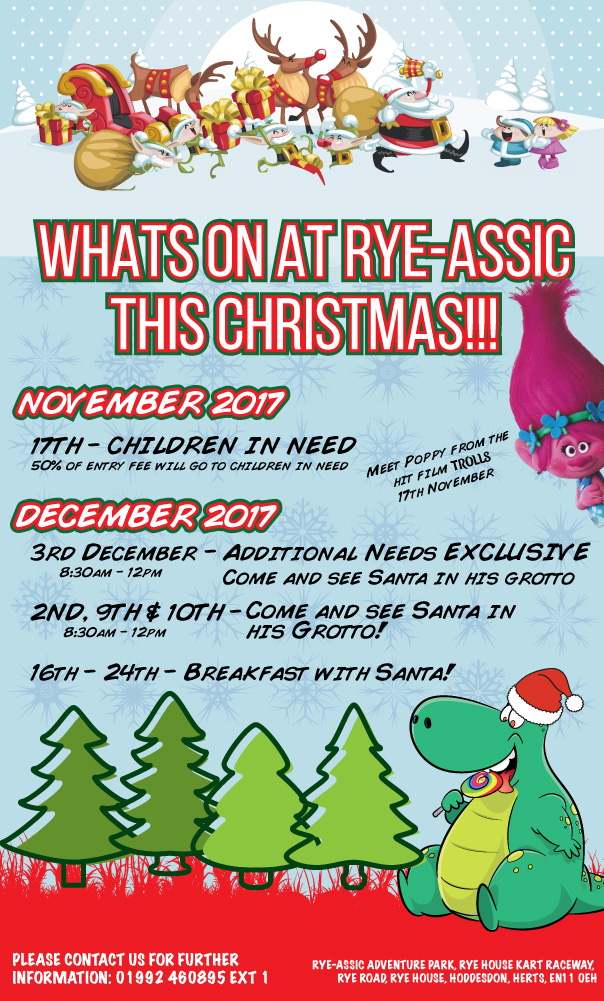 Get ready for a fun filled Christmas with the gang at Rye-Assic!
Come and see Father Christmas in his grotto on December the 2nd, 9th and 10th December (Additional Needs exclusive on the 3rd December!)
Santa's Grotto – BOOK HERE or call Rye_assic on 01992 447888
2nd December  9th December  10th December
Additional Needs Exclusive Santa's Grotto
3rd December
Fancy breakfast with the man himself? Father Christmas will be here from the 16th – 24th December to have breakfast with you all!!! A Buffet breakfast and Tea or Coffee for Mums & Dads, unlimited softplay AND you get to meet the jolly red fella. Make sure you have your cameras!!!
Breakfast with Santa – BOOK HERE or call the team on 01992 447888
16th December  17th December  18th December  19th December  20th December  21st December  22nd December  23rd December  24th December
Continue reading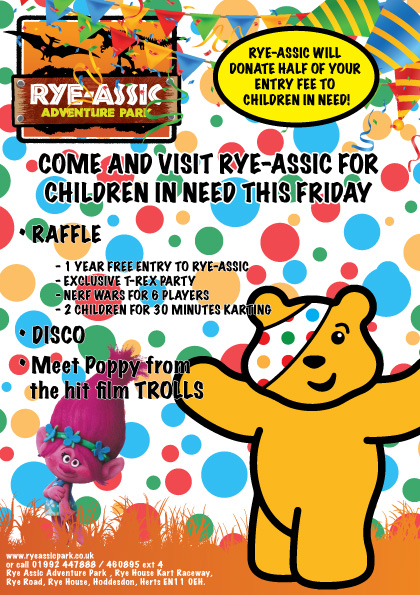 Come down to Rye-Assic this Friday as we're supporting Children in Need. Entry fee is the usual £5.95, with half going towards Children in Need.
We also have some mega raffle prizes to win, a disco AND Poppy from the hit film TROLLS will be wandering around!!!
So come and say hello and help us support this fantastic cause!!!
Continue reading
Well, WHAT A WEEKEND. After the months of organising and the pandemonium in the final weeks making sure everything was ready it was down to all the drivers to make it a great days racing. You guys certainly didn't disappoint!
We have thoroughly enjoyed ourselves and by the looks of social media… you guys did to!
Sky news turned up unexpectedly over the weekend, filming for a few news articles and Motorsport.tv filmed the whole days racing. As soon as we know, we'll let you guys know when this will be aired!
A HUGE congratulations to Lewis Islin (Bambino Comer), Joseph Katsantonis (Bambino Iame), Oliver Greenall (Honda Cadet), Spencer Burrows (Senior Rotax) and Adam Sadler (177 Rotax) for becoming the London Cup 2017 Champions.
Lastly, thank you for every driver, mechanic, mum, dad, wife, sister, brother and anyone that turned up to cheer along the racers. You we're EPIC
Roll on 2018!!!
Need some pictures??? Head over to stustretton.com who was the photographer on the day. Cheers again Stu 😉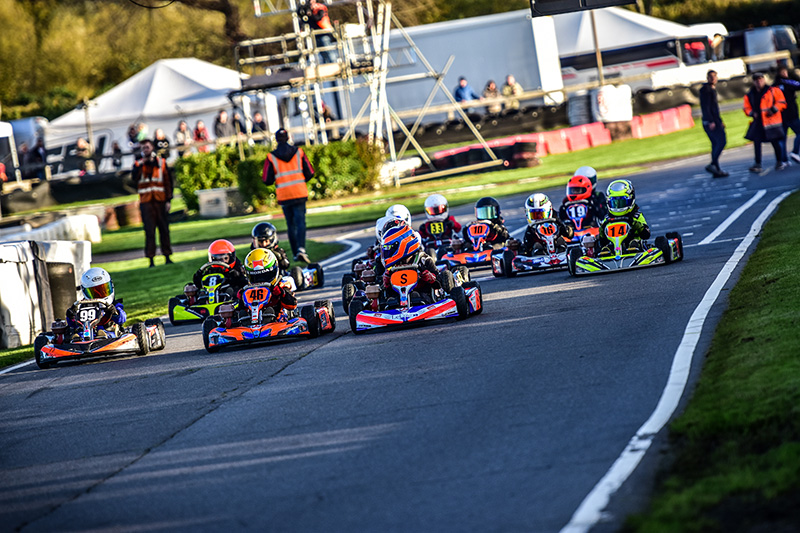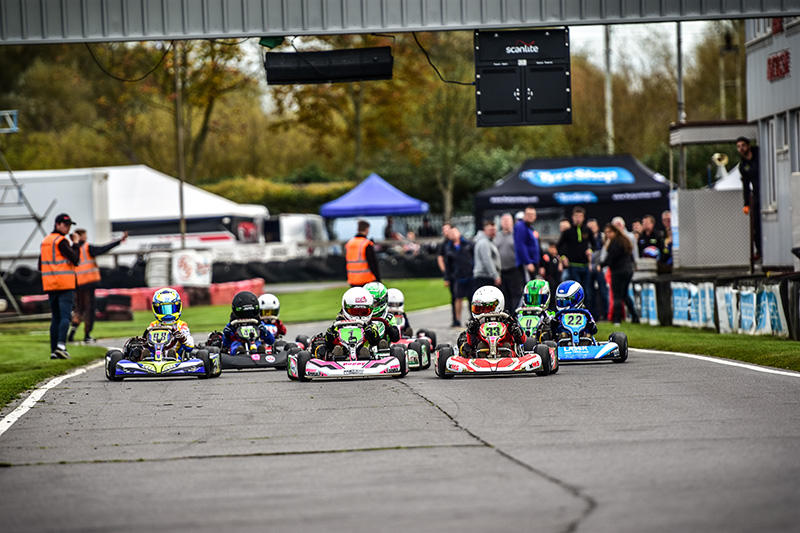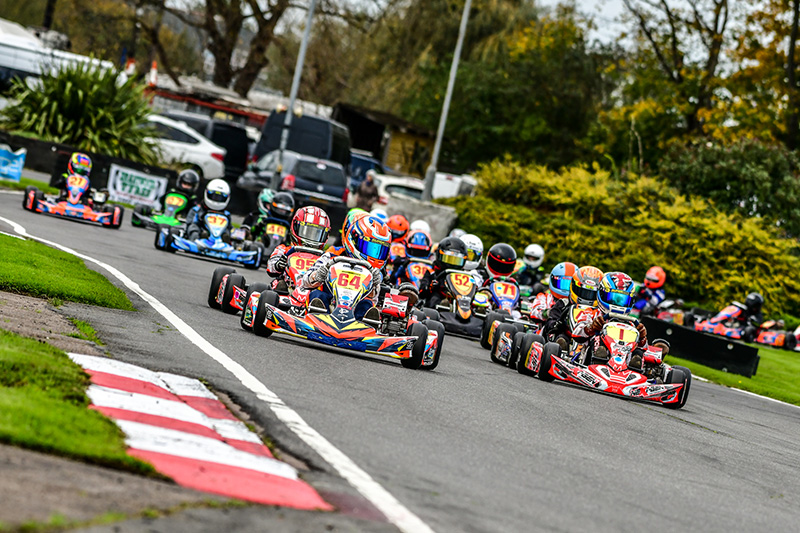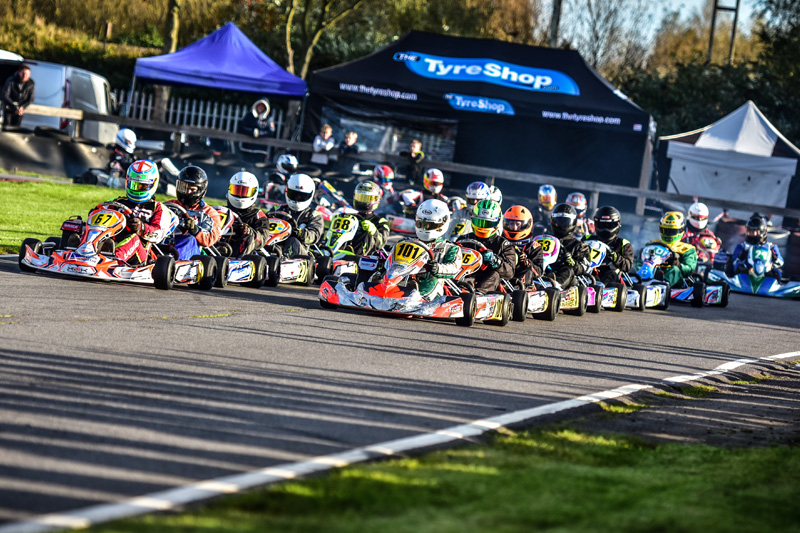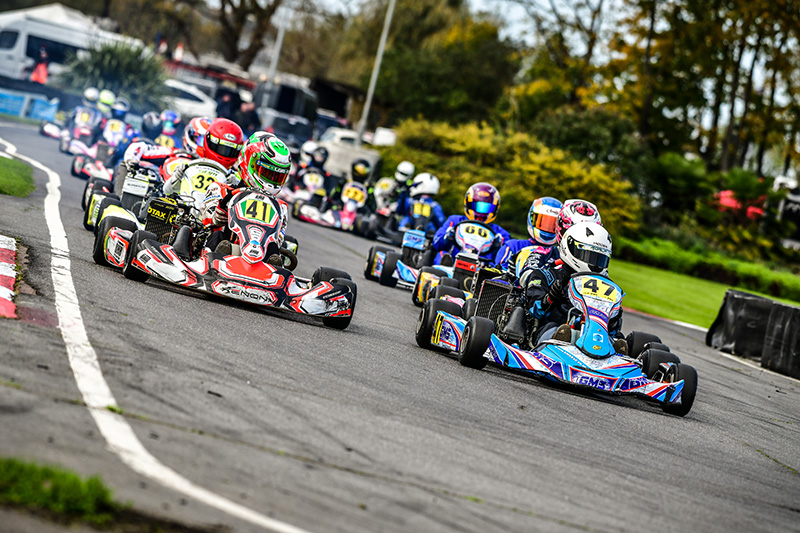 Missed the Karting Magazine team wandering the pits? Check out a few videos below or head over to their facebook page HERE
Continue reading
So with the IKR London Cup very nearly here and the recent announcement of the Prokart class being cancelled we have more news for the running of the day on the 29th October 2017!!
First and foremost… All qualifying and heats times have been increased from 7 minutes to 10, whilst the finals have increased from 10 to 12 minutes!!!
The Rules and Regs have been updated to show the new itinerary. We will stick to this to ensure a smooth running of the day so please make sure you are on the grid in plenty of time!!!
GRIDS have been released! They can be found HERE
Continue reading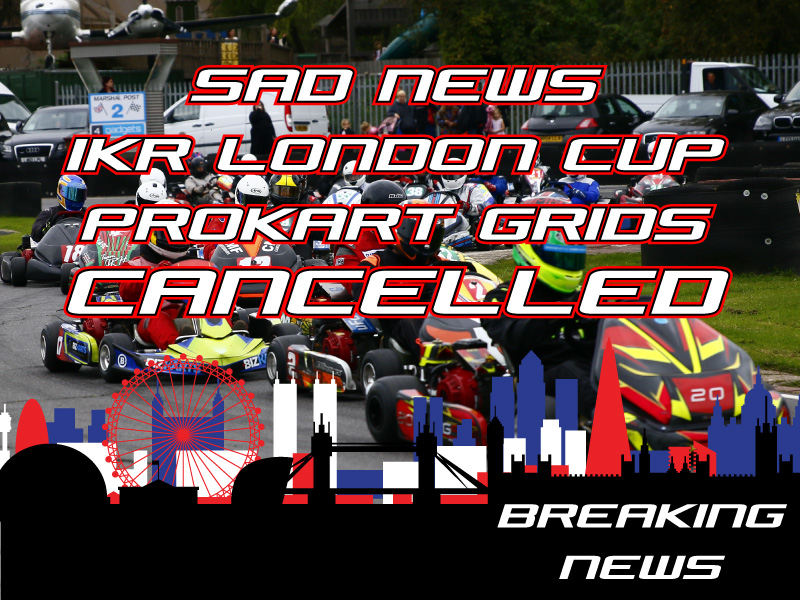 Due to a lack of entries in the Prokart category, regretfully we have had to cancel the grid for The London Cup.
Our mindset has always been to run BIG GRIDS to ensure an entertaining event for all!
The five drivers who have entered will be given a full refund in due course, we are sincerely sorry for any inconvenience caused!
Continue reading