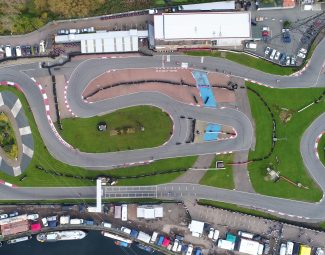 RYE HOUSE KART RACEWAY ARE NOW OFFERING ON TRACK ADVERTISING
Here's the opportunity to become partners with London's premier outdoor kart racing circuit in 2018. Using this exciting platform, we believe we can help clients and their brands reach and engage with their audiences, achieve success and increase sales and market share.
Continue reading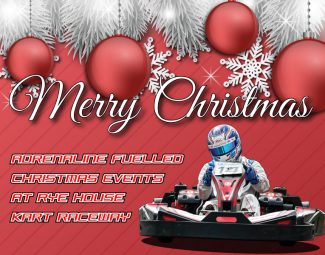 Rye House are offering lots of exciting new events on the lead up to Christmas! Whether it's a work's festive day out, a friends & family reunion or just a winter blast with Mum or Dad, our friendly sales team are here to help you select the right event to suit your criteria & budget.
The booking office is open from 09:30 – 17:30 Mon – Fri on 01992 460895
Or have a look at what's available online HERE
Continue reading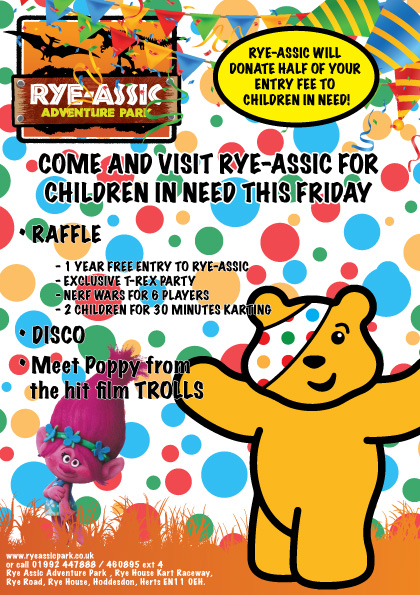 Come down to Rye-Assic this Friday as we're supporting Children in Need. Entry fee is the usual £5.95, with half going towards Children in Need.
We also have some mega raffle prizes to win, a disco AND Poppy from the hit film TROLLS will be wandering around!!!
So come and say hello and help us support this fantastic cause!!!
Continue reading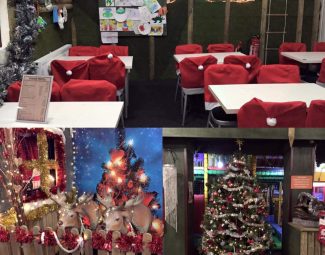 Rye-Assic Adventure Park at Rye House Kart Raceway in Hoddesdon will be hosting morning events throughout the month of December 2017.
Santa Claus himself has agreed to make our venue top priority to ensure our young visitors get the opportunity to see him before the special day!
Continue reading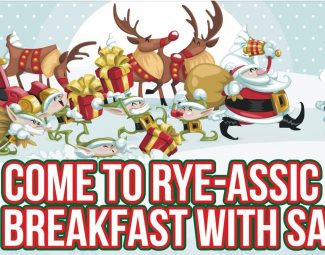 Rye-Assic Adventure Park at Rye House Kart Raceway in Hoddesdon will be transformed into a magical Christmas wonderland from 16th December until 24th December 2017.
Having hosted Breakfast with Santa for the last 2 years, we know there is huge demand for this event…. That's why, this year, we've asked Santa to extend his visit this winter!
Continue reading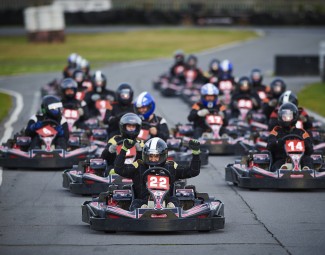 ADRENALINE CHARGED CHRISTMAS PARTIES AT RYE HOUSE KART RACEWAY
Continue reading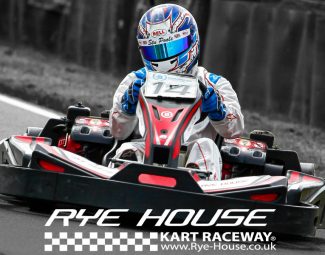 OPEN 2 HOUR ENDURANCE ON FRIDAY 27TH OCTOBER 2017
Continue reading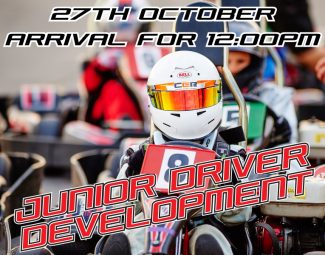 HALF TERM DRIVER DEVELOPMENT SESSION – FRIDAY 27TH OCTOBER
Due to the school holiday sellout of our 'developments session' on the 25th October, ENCORE…. We are excited to announce another on the 27th October!!
Continue reading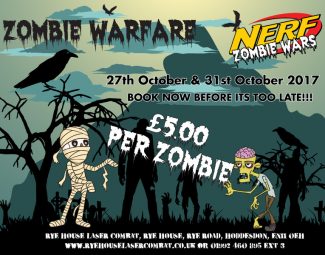 Rye-Assic and Laser Combat are getting together this Halloween to offer a "Spooktastic" new event in the "battledrome"………ZOMBIE WARFARE!
Continue reading