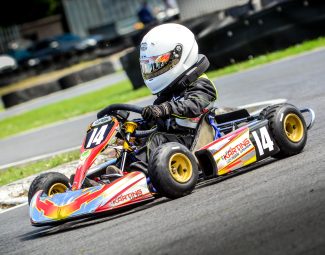 K1 STARS – THE FIRST STEP INTO THE WORLD OF MOTORSPORT
Allowing newcomers the opportunity to start karting in a professional environment, our dedicated instructors boast a wealth of knowledge and the key assets to ensure every child learns the fundamentals of driving with safety in mind!
Arrive & drive hire sessions on our junior race track is often the first step for many…
But what next?
Established in 2007, Rye House's very own Karting London has been the only dedicated club in London that offers the stepping stone into "owner driver" racing for children 5 years+. Having proved ourselves with staggering results, we are proud to have played our part in creating numerous club, British and European champions and even a World Champion!
Continue reading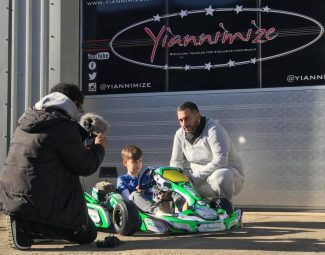 We're thrilled to see little Joseph paving his way to success!!
Famous for his super car wrapping services, Yianni at Yiannimize offers his support to help Joseph further his karting stardom! Check out JK's story below!!!
Continue reading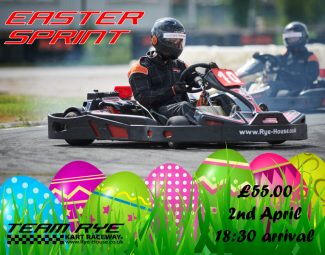 The SPRINT is on this Easter!!
With 28 spaces already taken, we invite adults (16+) to join us on Monday 2nd April for our super sprint format!
Continue reading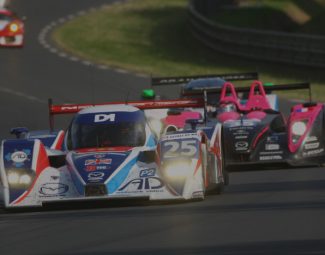 With a 55 minute qualifying session, followed by a full on 12 hour endurance through the night, team Rye are excited to announce the Daddy of all races is back for 2018.
Following the HUGE success of the last 5 year's 12 hour events, Rye House presents… "THE REV-ERENDUM" – 23rd June 2018
Continue reading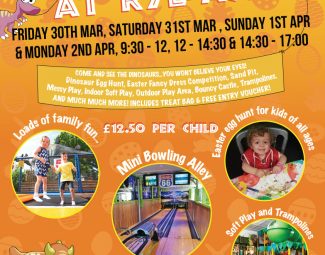 Easter comes to the Rye-Assic Adventure Park at Rye House Kart Raceway this year with morning, daytime and afternoon Easter sessions!
The dinosaur-themed Adventure Park in Hoddesdon will be transformed for the events from the 30th March to the 2nd April, entry will include; Easter egg hunt, lots of treats & sweets, messy play, raffle, costume competition, a return visit on the house and much much more.
Continue reading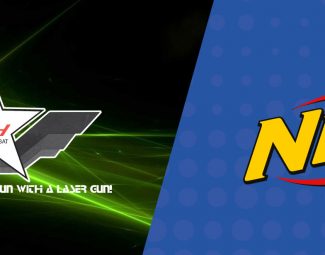 Check out our brand new party packages available to book now!
Ideal for customers of all ages, our indoor arena has sound, light, smoke and visual effects like no others, the ultimate in "realistic" close range combat!
With the ability to host up to 20 players per game, you are just a phone call away from booking a great treat over the school holidays from just £5 per head!!!
Continue reading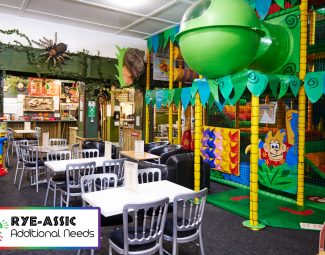 SESSIONS FOR CHILDREN WITH ADDITIONAL NEEDS
Dedicated to children with additional needs, don't miss out on upcoming sessions as there are limited numbers…
Sessions will be run for families with children who have additional needs (siblings welcome to join) to relax, have a coffee & meet new friends whilst the children play in a fun, safe environment!
Continue reading
Join us on the 18th December at 7pm for the annual festive sprint!
Priced at just £55 per head. there's nothing quite like a sprint format, it's fast, it's furious & it's damn good fun… We supply all the kit, you just simply arrive & race!
Continue reading
Throughout 2017, Rye House have run a series of Development Sessions to enable junior racers, 8-15 years old, the opportunity to take the next step into the world of motor sport. Due to it's success & high demand for more, we're running one last session during the Christmas break on 20th December! Read on to see how this special event unfolds for just £39.99
Continue reading