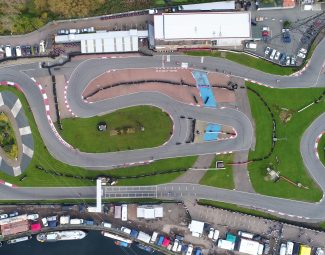 RYE HOUSE KART RACEWAY ARE NOW OFFERING ON TRACK ADVERTISING
Here's the opportunity to become partners with London's premier outdoor kart racing circuit in 2018. Using this exciting platform, we believe we can help clients and their brands reach and engage with their audiences, achieve success and increase sales and market share.
Continue reading
Join us on the 18th December at 7pm for the annual festive sprint!
Priced at just £55 per head. there's nothing quite like a sprint format, it's fast, it's furious & it's damn good fun… We supply all the kit, you just simply arrive & race!
Continue reading
Throughout 2017, Rye House have run a series of Development Sessions to enable junior racers, 8-15 years old, the opportunity to take the next step into the world of motor sport. Due to it's success & high demand for more, we're running one last session during the Christmas break on 20th December! Read on to see how this special event unfolds for just £39.99
Continue reading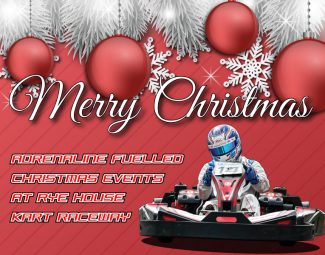 Rye House are offering lots of exciting new events on the lead up to Christmas! Whether it's a work's festive day out, a friends & family reunion or just a winter blast with Mum or Dad, our friendly sales team are here to help you select the right event to suit your criteria & budget.
The booking office is open from 09:30 – 17:30 Mon – Fri on 01992 460895
Or have a look at what's available online HERE
Continue reading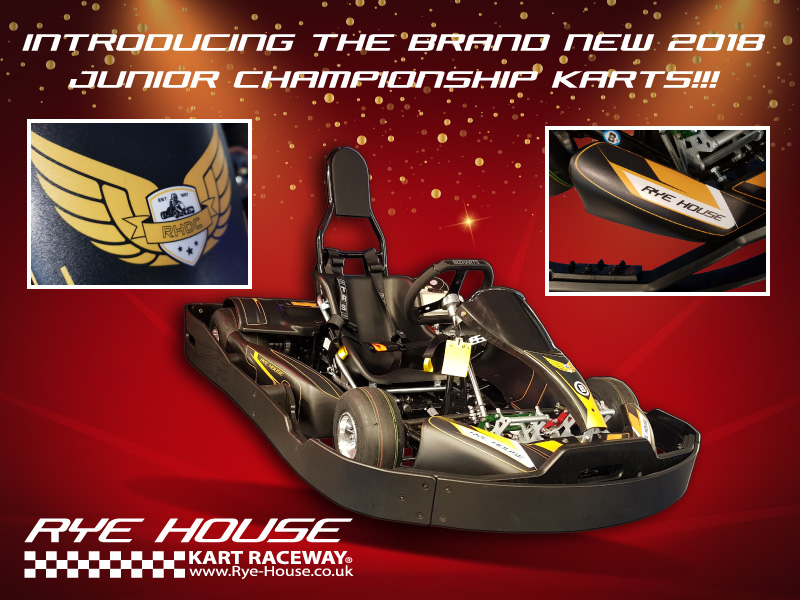 Look what we've just taken delivery of!!!
BRAND NEW for 2018 and liveried up like the Iconic Lotus F1 cars of the 90's. We're sure all the Junior RHDC racers are going to look EPIC in these.
There's one currently on display in our hospitality suite for you all to drool over!
All RHDC drivers for 2018 will be receiving emails nearer the time to test these out in preparation for the 2018 season!!
The old fleet that have served us well for the last couple of years will become the new corporate junior fleet… so even the corporate racers will see improvements in their times.
2018 is going to be blimmin' brilliant!!!
Continue reading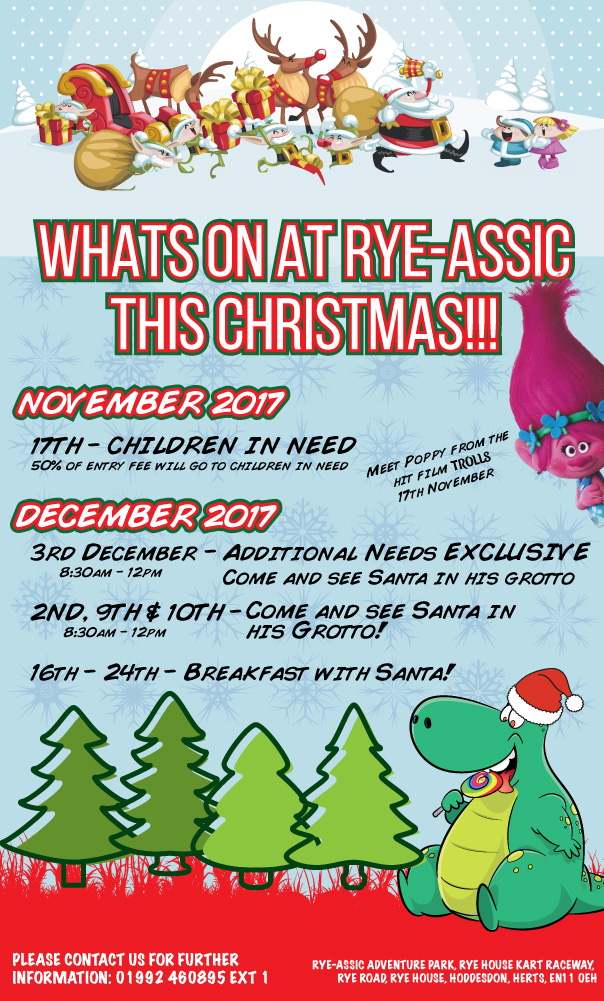 Get ready for a fun filled Christmas with the gang at Rye-Assic!
Come and see Father Christmas in his grotto on December the 2nd, 9th and 10th December (Additional Needs exclusive on the 3rd December!)
Santa's Grotto – BOOK HERE or call Rye_assic on 01992 447888
2nd December  9th December  10th December
Additional Needs Exclusive Santa's Grotto
3rd December
Fancy breakfast with the man himself? Father Christmas will be here from the 16th – 24th December to have breakfast with you all!!! A Buffet breakfast and Tea or Coffee for Mums & Dads, unlimited softplay AND you get to meet the jolly red fella. Make sure you have your cameras!!!
Breakfast with Santa – BOOK HERE or call the team on 01992 447888
16th December  17th December  18th December  19th December  20th December  21st December  22nd December  23rd December  24th December
Continue reading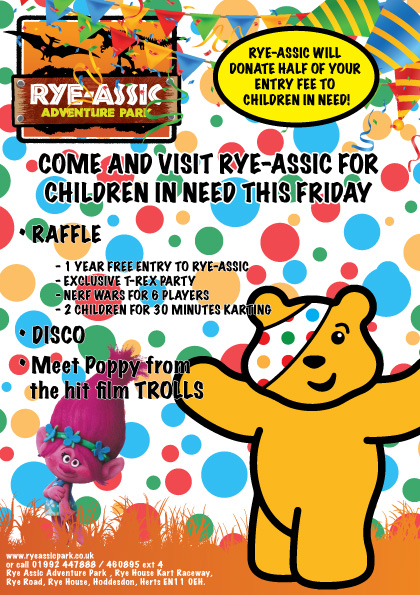 Come down to Rye-Assic this Friday as we're supporting Children in Need. Entry fee is the usual £5.95, with half going towards Children in Need.
We also have some mega raffle prizes to win, a disco AND Poppy from the hit film TROLLS will be wandering around!!!
So come and say hello and help us support this fantastic cause!!!
Continue reading
So with the IKR London Cup very nearly here and the recent announcement of the Prokart class being cancelled we have more news for the running of the day on the 29th October 2017!!
First and foremost… All qualifying and heats times have been increased from 7 minutes to 10, whilst the finals have increased from 10 to 12 minutes!!!
The Rules and Regs have been updated to show the new itinerary. We will stick to this to ensure a smooth running of the day so please make sure you are on the grid in plenty of time!!!
GRIDS have been released! They can be found HERE
Continue reading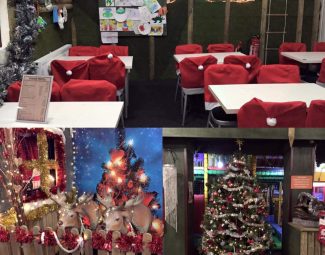 Rye-Assic Adventure Park at Rye House Kart Raceway in Hoddesdon will be hosting morning events throughout the month of December 2017.
Santa Claus himself has agreed to make our venue top priority to ensure our young visitors get the opportunity to see him before the special day!
Continue reading