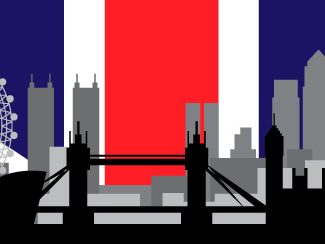 Team Rye are delighted to announce The London Cup 2018 on Sunday 7th October.
As the longest established major kart competition at Rye, The London Cup has seen some of the greatest drivers in the sport stood on the podium… perhaps this year it could be you!
Continue reading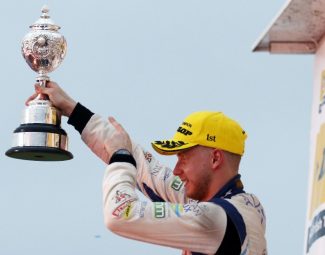 Due to the success of our junior arrive & drive hire championships (branded the Rye House Drivers Club), we are now delighted to open the latest 2018 series; The Sutton Cup!!
Racing on the bespoke BIZ EVO championship fleet & powered by Honda, the RHDC at Rye enables children aged 8-15 years of age the absolute best hire outfit at an affordable cost!!
Continue reading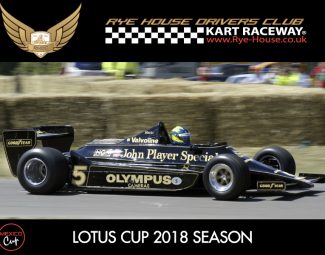 After the success of the last 8 seasons and this year's subsequent SELL OUT of the Senna Cup 2018, we are creating a SECOND ADULT championship that we will be running for drivers that don't have the preparation time available to compete in race meetings as "owner" drivers but still want to get all the extra benefits that becoming a club racer offers!
THE LOTUS CUP!!
Continue reading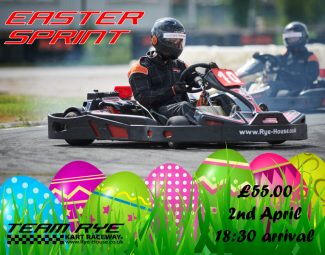 The SPRINT is on this Easter!!
With 28 spaces already taken, we invite adults (16+) to join us on Monday 2nd April for our super sprint format!
Continue reading
So with the IKR London Cup very nearly here and the recent announcement of the Prokart class being cancelled we have more news for the running of the day on the 29th October 2017!!
First and foremost… All qualifying and heats times have been increased from 7 minutes to 10, whilst the finals have increased from 10 to 12 minutes!!!
The Rules and Regs have been updated to show the new itinerary. We will stick to this to ensure a smooth running of the day so please make sure you are on the grid in plenty of time!!!
GRIDS have been released! They can be found HERE
Continue reading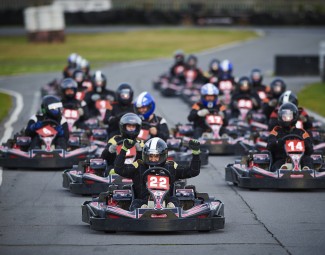 ADRENALINE CHARGED CHRISTMAS PARTIES AT RYE HOUSE KART RACEWAY
Continue reading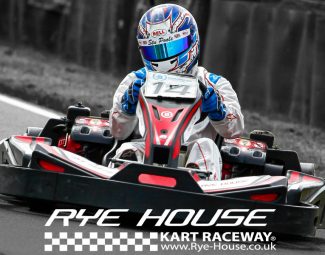 OPEN 2 HOUR ENDURANCE ON FRIDAY 27TH OCTOBER 2017
Continue reading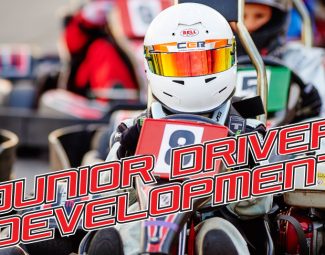 HALF TERM DRIVER DEVELOPMENT SESSION – FRIDAY 27TH OCTOBER
Due to the school holiday sellout of our 'developments session' on the 25th October, ENCORE…. We are excited to announce another on the 27th October!!
Continue reading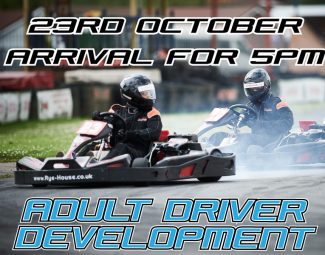 BE QUICK…. DON'T MISS OUR NEXT ADULT DRIVER DEVELOPMENT SESSION ON MONDAY 23RD OCTOBER AT 5:00PM!!
The team at Rye House are running a fantastic new session on Monday 23rd October for drivers 16+ to excel their race craft using our twin engine EVO karts.
Continue reading