Adult Arrive & Drive at Rye House – Monday nights!
Team Rye bring back Monday nights £29.99 Arrive & Drive!
Using our 160cc Twin Engine EVO Karts, on the full "GP" circuit, sessions of 30 laps or 30mins (whichever comes first) , you really will have a chance to experience the UK's most famous venue.
On arrive and drive night the first 2 sessions (7.30pm and 8.00pm) will be offered "online" and pre-bookable. The last 2 sessions (8.45 and 9.15pm) do not require pre-booking, just arrival by 8.00pm and we will fit you in.*
This session is priced at just £29.99 per person, suits, gloves, balaclavas, time sheets (subject to your correct email & permission when signing on), ALL INCLUDED there are NO hidden extras!
If you are at least 16 years old, 5 feet tall and have a pulse, you will LOVE this!
So if you fancy your opportunity to try "real" outdoor racing at INDOOR PRICES book using one of the dates BELOW!
*Note: should we be oversubscribed we will offer alternative dates for you to book in at this VERY special price. T's & C's apply.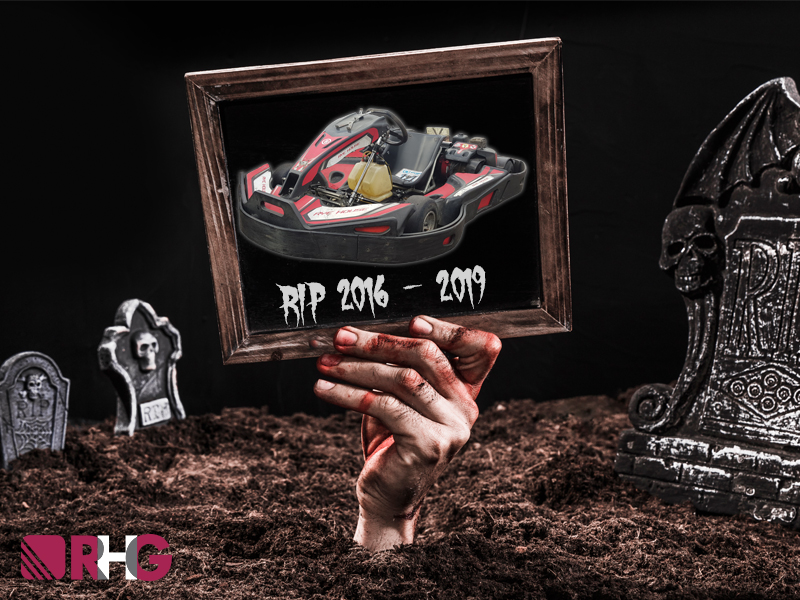 EXCITING ANNOUNCEMENT
NEW 2019 FLEET
Rye House Kart Raceway are excited to unveil a brand-new adult fleet in the first week of April 2019.
As such, the team will be offering all returning Monday & Thursday Night Arrive & Drive folk the opportunity to be some of the first pilots behind the wheel.
Powered by twin GX160 Honda, the new BIZ Le Man will feature on Friday 5th April at an exclusive rate of £29.99 for a 30-minute test drive (much like the Monday format).
To ensure you are eligible, please book in to 1 or more of our farewell arrive & drive sessions