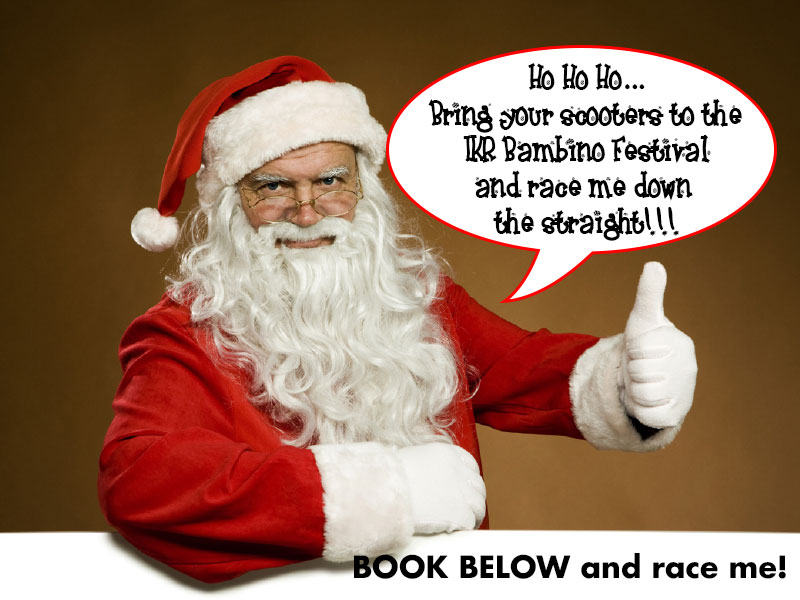 Rye House are proud to announce Father Christmas has challenged your little racers!!!
As you know, the Rye House IKR Bambino Festival is being held on:
10th December 2016
11am – 4pm
25 have already booked…21 spaces left (and counting)
The camera crew are booked (and some surprises too…see below!) and we are hoping you'll enjoy the thrills and spills of the IKR Bambino Festival. This will be run by us… NO MSA or HKC. Just the circuit, common sense and clear rules.
If you have ever run, or been part of our Monday night IKR Bambino Cup, then we're sure you'll agree that we know what we're doing. If you haven't, then what a way to start your Bambino racing career!!!
Every Bambino (5-7 years of age) is welcome to enter… BUT, for the 20 entrants to the 4Gadgets London Cup 2016 there is a substantial discount!!!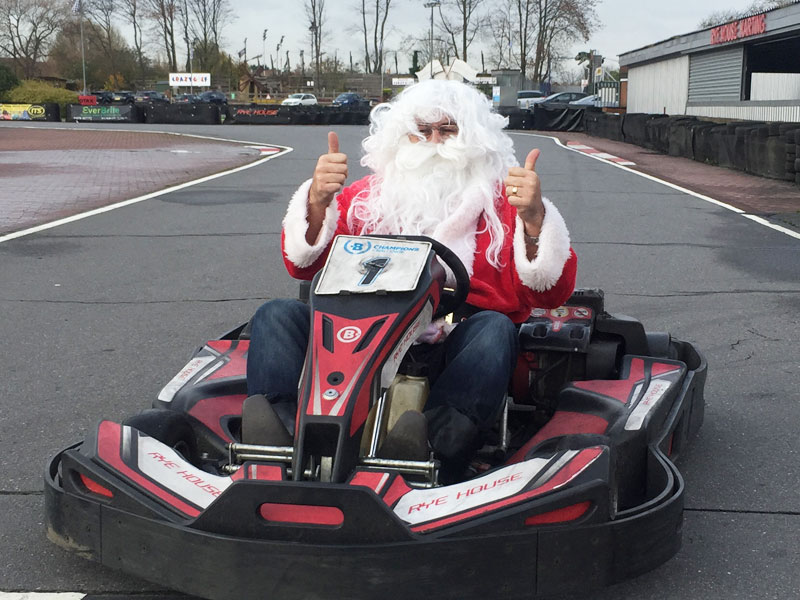 RACE AGAINST FATHER CHRISTMAS
All the way from Lapland!!! We all know Father Christmas has the FASTEST vehicle in the world!!!
Well, he's coming for an early pitstop to Rye House and he's bringing his scooter!!! FC has said that any little racer entering the IKR Bambino Festival, that has a scooter MUST bring it. He's gonna show you just how quick he is in a race down the track straight!!!!
Pretty sure he'll be giving out some pressies too!
BOOK HERE:
London Cup Entrants (all 20 of you) £35.00 – BOOK HERE
Everyone else: £100.00 – BOOK HERE