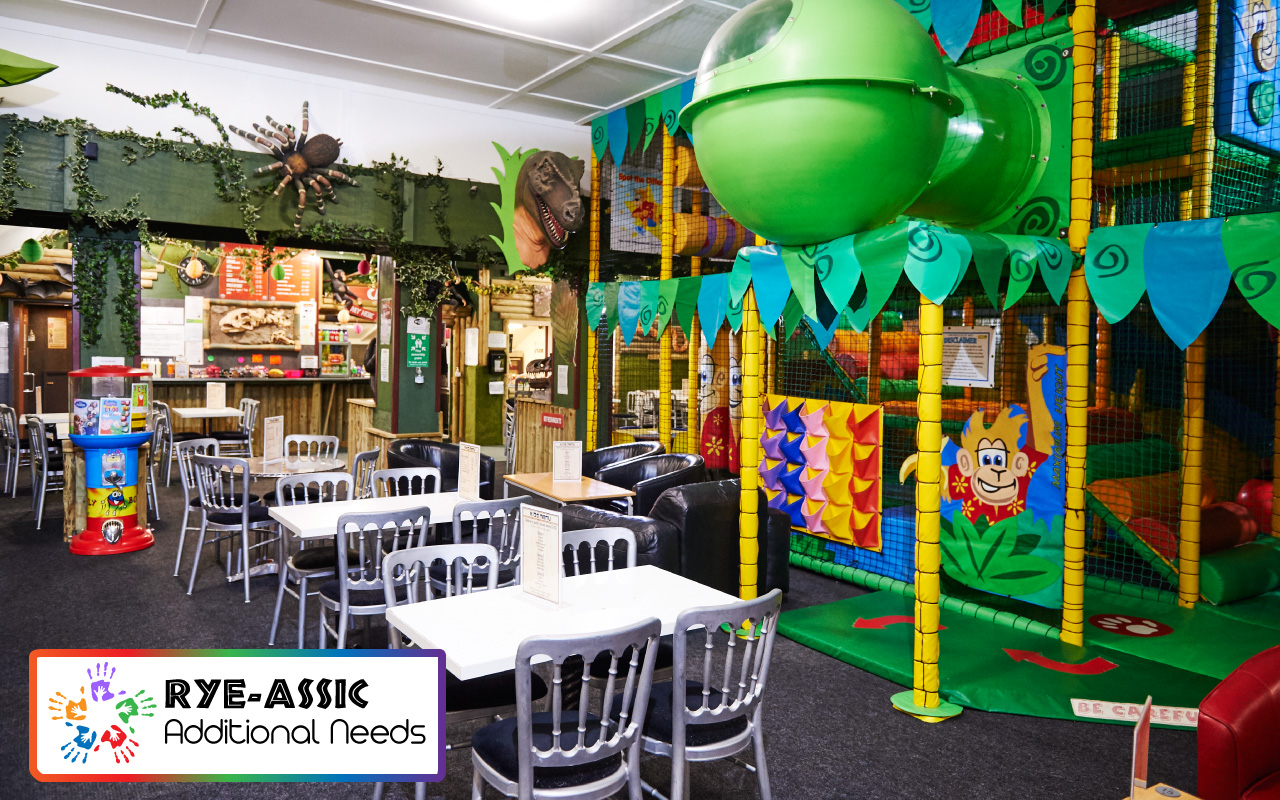 SESSIONS FOR CHILDREN WITH ADDITIONAL NEEDS
Dedicated to children with additional needs, don't miss out on upcoming sessions as there are limited numbers…
Sessions will be run for families with children who have additional needs (siblings welcome to join) to relax, have a coffee & meet new friends whilst the children play in a fun, safe environment!
We are taking into consideration the children's needs therefore music will be "background only", there will be no flashing lights & wristbands will be issued but not expected to be worn.
Feel free to contact our park manager; Trish with any other requests should they be required or for more info.
As always, the team at Rye House endeavor to make sure everyone can experience Hoddesdon's premier soft play & adventure park!
Please note; parents or carers must be over the age of 18
Spaces are limited to 35 children & must be booked online via the links below, entry just £6.95 per child, adults FREE.
Whilst we will do our utmost to circulate this exciting news, we kindly request that you share this post with all friends & family alike. Thank you.
CLICK ON DESIRED DATE TO BOOK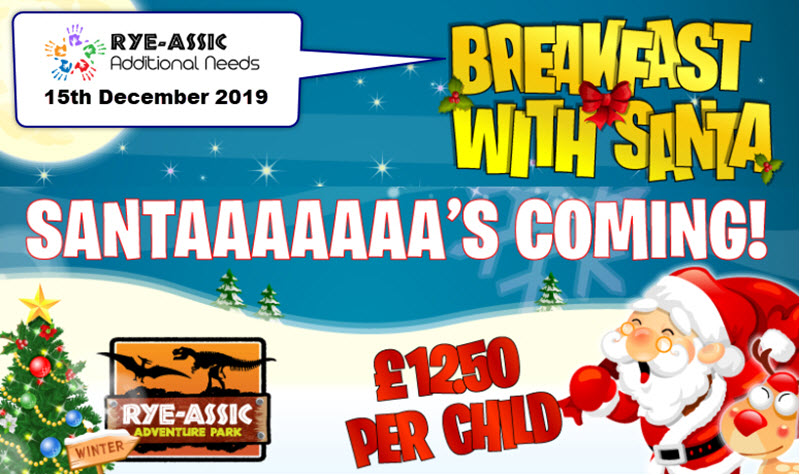 Rye-Assic Adventure Park at Rye House Kart Raceway in Hoddesdon will be transformed into a magical Christmas wonderland on the 15th December 2019
A host of festive activities for our dedicated SEN session aged from one and upwards will take place from 8:30am til noon!
The dinosaur themed park will also be playing host to a special guest, Santa Claus, who will be meeting young visitors, posing for photos with them and presenting them with an early Christmas present.
There will be a festive breakfast buffet on offer for the children, traditional mince pies for Mums or Dads, which can be washed down with warming hot chocolate or other drink of your choice!
The session in the adventure park, which includes "play" is 3½ hours and will run at 8.30am to 12pm.
Pre-book online, entry is just £12.50 for children. Adult entry is FREE making it a really affordable outing for the family.