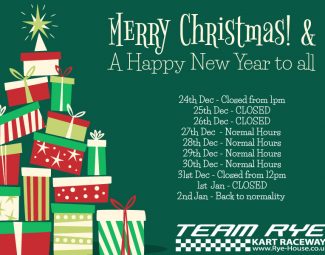 Please note, Rye Assic Adventure Park closing times are different. Click here to view Rye-Assic closing times.
Continue reading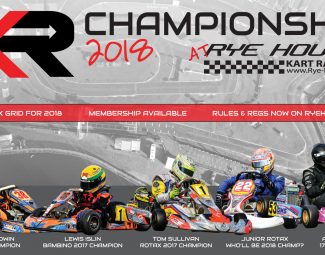 The Rye House IKR (Independent Kart Racing) Championship!
Concentrating on FIVE classes in 2018: Comer Bambino, Honda Cadet, Junior Rotax, Senior Rotax and 177 Rotax, we hope you guys will enjoy the season! With clear rules, awesome racing and plenty of pitlane banter, we're sure that our second season is going to be EPIC! Racing is generally on the SECOND Sunday, February through to September!
Continue reading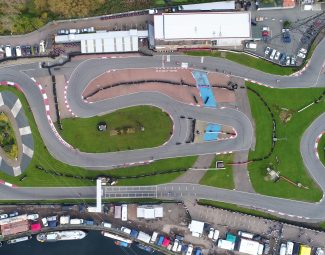 RYE HOUSE KART RACEWAY ARE NOW OFFERING ON TRACK ADVERTISING
Here's the opportunity to become partners with London's premier outdoor kart racing circuit in 2018. Using this exciting platform, we believe we can help clients and their brands reach and engage with their audiences, achieve success and increase sales and market share.
Continue reading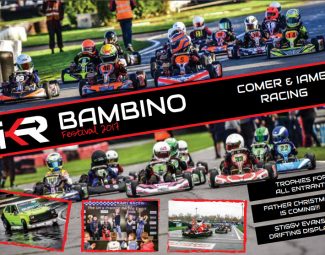 So a very wet December 10th 2016 saw a huge entry list of 39 "little" racers on the grid. Karting Magazine (featuring the event live) quoted; "It has been the biggest race meeting for class witnessed in the UK this year & to our knowledge Rye House are the only kart circuit in the UK to dedicate a whole television broadcast to Bambino racing."
Well after the enormous success to 2016… IT'S BACK!
Continue reading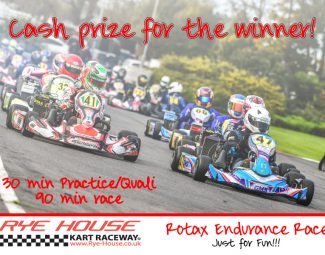 Rotax Endurance 2nd December 2017
Rules and Regs
Further to the IKR Facebook post, the Rotax Endurance will be a light hearted end of year 'bit of fun'. No massive long list of Rules and Regs. No scrutineering. Just teams of (at least 2) racing for 90mins at £70 per team. Winners can gloat and rub salt in the wounds of the losers!
Cash prize of up to £250 for the winning team!
However, there do need to be a few rules set! So here goes V1 of the R&R's…
Continue reading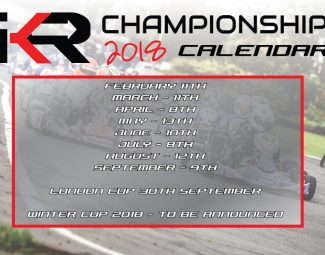 After much consideration & having looked at all race dates across the board, Rye House Kart Raceway will be running the second year of Independent Kart Racing on these dates:
More info to come soon.
Please contact info@ryehouseikr.co.uk for any additional info.
Continue reading
Well, WHAT A WEEKEND. After the months of organising and the pandemonium in the final weeks making sure everything was ready it was down to all the drivers to make it a great days racing. You guys certainly didn't disappoint!
We have thoroughly enjoyed ourselves and by the looks of social media… you guys did to!
Sky news turned up unexpectedly over the weekend, filming for a few news articles and Motorsport.tv filmed the whole days racing. As soon as we know, we'll let you guys know when this will be aired!
A HUGE congratulations to Lewis Islin (Bambino Comer), Joseph Katsantonis (Bambino Iame), Oliver Greenall (Honda Cadet), Spencer Burrows (Senior Rotax) and Adam Sadler (177 Rotax) for becoming the London Cup 2017 Champions.
Lastly, thank you for every driver, mechanic, mum, dad, wife, sister, brother and anyone that turned up to cheer along the racers. You we're EPIC
Roll on 2018!!!
Need some pictures??? Head over to stustretton.com who was the photographer on the day. Cheers again Stu 😉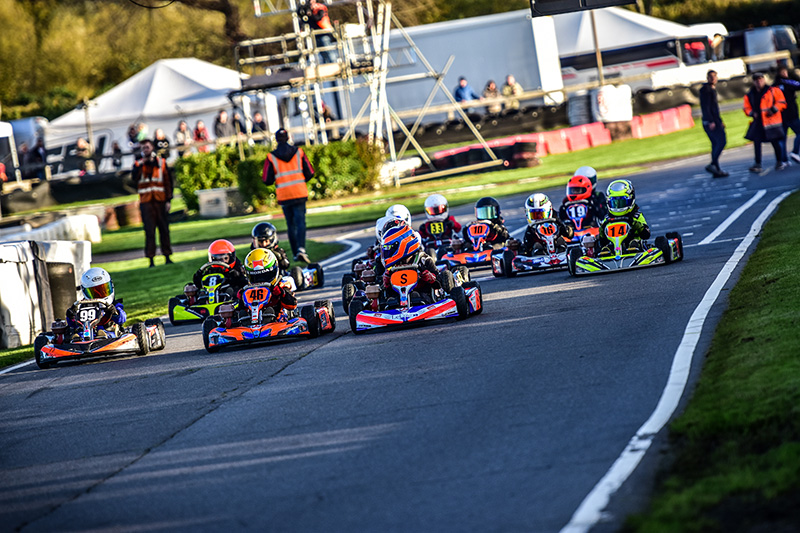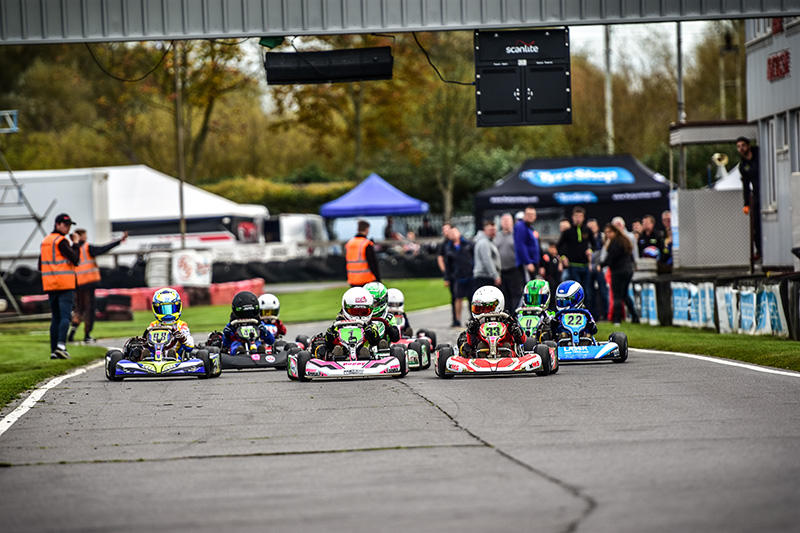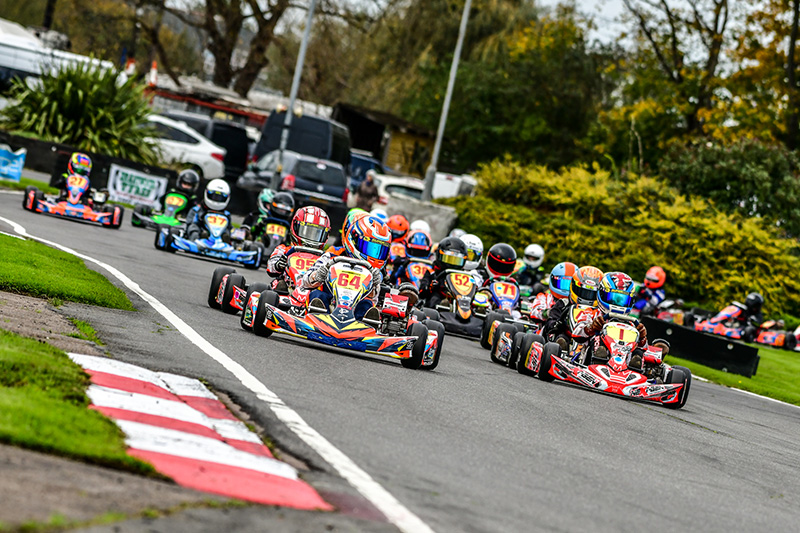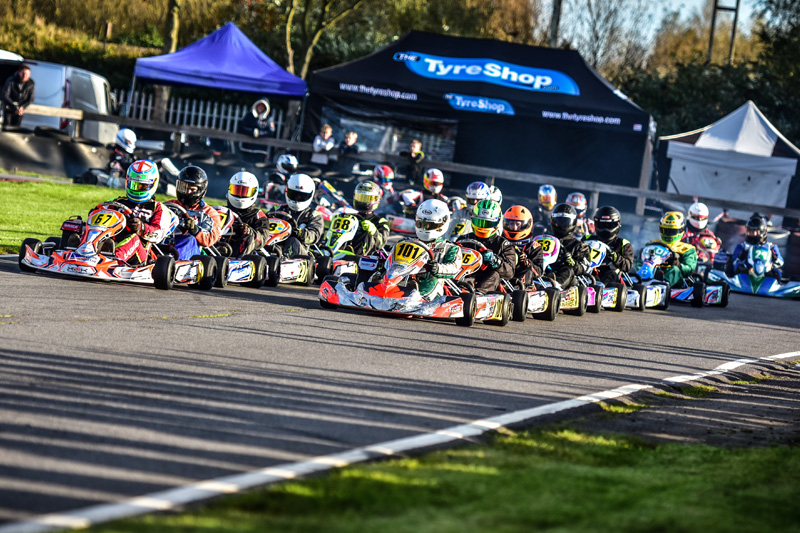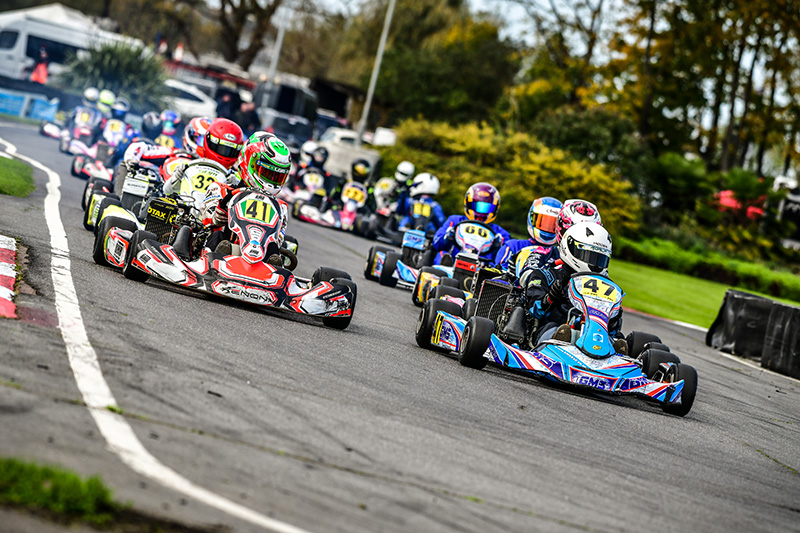 Missed the Karting Magazine team wandering the pits? Check out a few videos below or head over to their facebook page HERE
Continue reading
So with the IKR London Cup very nearly here and the recent announcement of the Prokart class being cancelled we have more news for the running of the day on the 29th October 2017!!
First and foremost… All qualifying and heats times have been increased from 7 minutes to 10, whilst the finals have increased from 10 to 12 minutes!!!
The Rules and Regs have been updated to show the new itinerary. We will stick to this to ensure a smooth running of the day so please make sure you are on the grid in plenty of time!!!
GRIDS have been released! They can be found HERE
Continue reading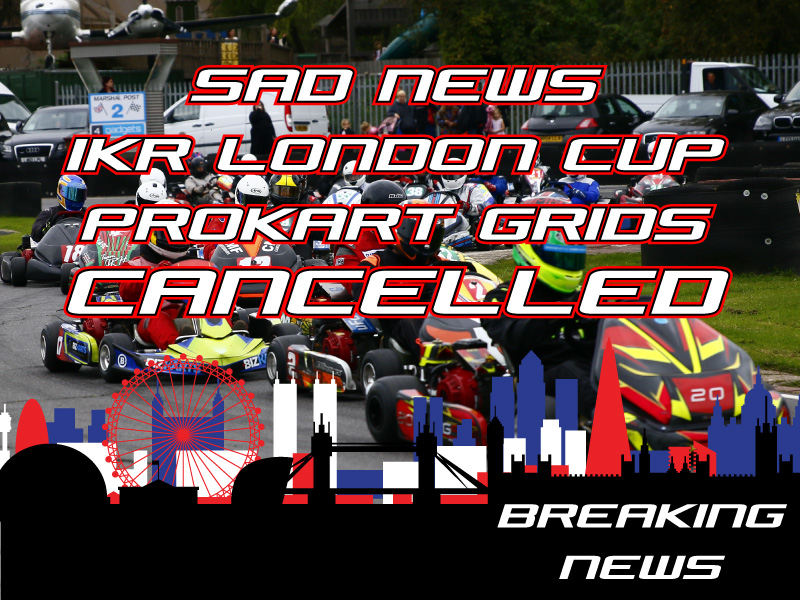 Due to a lack of entries in the Prokart category, regretfully we have had to cancel the grid for The London Cup.
Our mindset has always been to run BIG GRIDS to ensure an entertaining event for all!
The five drivers who have entered will be given a full refund in due course, we are sincerely sorry for any inconvenience caused!
Continue reading