Owner Driver Testing
Owner Driver practice is open most days at Rye House Kart Raceway and is available to book online via the circuits "in house" system. Testing times are subject to change so ALWAYS check 24 hours in advance before your proposed visit. Pricing is usually £56 per day. This is determined by the total time available on a given day, NOT how many sessions you complete or your arrival time. We DO NOT discount fees for late arrivals.
Please note; standard test days are for drivers 8 yrs+ we do not accept Bambino's.
The Google Calendar below is best viewed LANDSCAPE on mobiles. Selecting the time will give you more information on the days testing.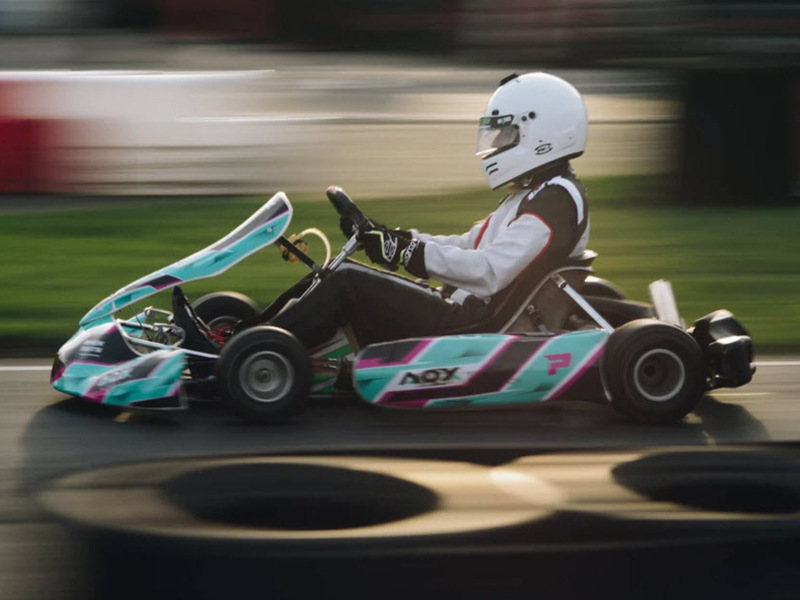 Rules
To ensure a safe and enjoyable test session at Rye House we ask that you read and follow our rules carefully:
Subject to numbers on the day, we may need to session testing. A member of staff will do so accordingly.
Your testing sticker MUST be visible on the front of your kart for our staff to recognise that you have signed a disclaimer and paid your testing fee. Please remove any old stickers. The penalty for non-compliance is a "life time ban" for you and/or your driver.
You MUST understand the safety flags before using the circuit.
YELLOW – Danger, slow down, no overtaking.
RED – Cease racing, a serious incident has occurred.
All drivers MUST be wearing a race suit, gloves and a full face crash helmet when on circuit.
You are responsible for your kart. It MUST be in track worthy order. We reserve the right to end your session if we feel your equipment is unsafe.
All karts must have a front nose cone, nassau panel, side pods and a rear bumper which protects the rear wheels.
All drivers MUST be 8 years or older to participate in open practice.
Spectators are NOT permitted to stand or walk on the on the circuit.
A kart cannot be retrieved or repaired (regardless of class) or restarted (if direct drive), on track, during sessions. In the event of breaking down/stopping, the driver must seek the advice of a member of staff on procedure. NO OTHER person/s other than the driver are allowed onto the race track unless directed by a member of staff.
Karting is a non-contact sport. NO bumping, weaving or blocking.
We will not tolerate aggressive behaviour to our staff or any other guest in or out of the kart. You will be asked to leave immediately.
We will NOT tolerate the use of drugs or alcohol whilst testing.
You are testing entirely at your own risk. Remember motorsport can be dangerous.