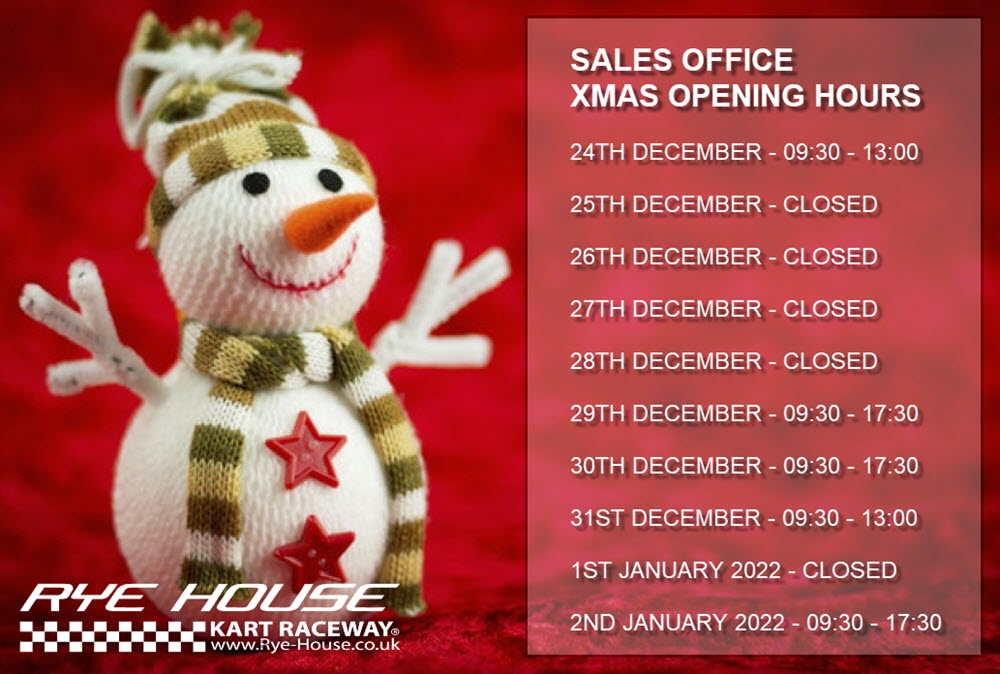 2022 HIRE KART CHAMPIONSHIPS NOW OPEN
Rye House are excited to announce that our 2022 RHDC grids are now scheduled!
Whilst our current RHDC members will be given first refusal on the grid next year, we will soon be opening the entry to the general public.
Separate championships exist for adults, 8 to 11 and 12 to 15 year olds. The format is based around a GP style meeting with a practice, qualifying (for grid position) and final race.
The Rye House Drivers Club has successfully grown into one the largest hire series in the UK and has seen some amazing talent move through the ranks. Whether you are just starting or you are a seasoned racer, our monthly champions are able to cater for all!
Changes at Rye House Kart Raceway – Covid-19
In line with the latest government guidance we have strict safety and social distancing measures in place. We've also implemented additional measures to ensure the safety of our guests and colleagues whilst at the venue.
MEASURES IN PLACE
Sanitising and signage in place along with social distancing signs and banners.
Alternative & safer routes around the venue with clear directional signage.
Perspex screens at reception.
Appropriate PPE available to all visitors.
Face masks for all staff.
Ozone sanitising cabinet for all helmets and other equipment.
"Hygiene Pack" comprising of balaclava and gloves are mandatory to any driver that doesn't have their own.
Limited group numbers.
Increased time between events to minimise crossover and sanitise the building.
Welcome to Rye House Group
Home to Rye House Kart Raceway, Rye-Assic softplay, Laser Combat & Nerf Wars
Rye House Kart Raceway is now a famous venue that has become the UK's foremost karting centres and offers the perfect introduction into the world of motorsport. It is a great opportunity to enjoy the thrills and exhilaration of go-karting, the ultimate race experience.
The historic racing circuit is one of the oldest in existence and over the years has hosted many national and international meetings, as well as club meetings
"Rye House has always been a great circuit, run by great people who have been incredibly supportive throughout my career. This is where I started and let's hope that for every one of you, this could be where your career begins too" Lewis Hamilton – Formula 1 five time world champion
Rye House Group News Find out the latest news from RHG below!
Rye-Assic Adventure Park in Hoddesdon will be transformed into [...]
Rye House Group are thrilled to announce that our [...]