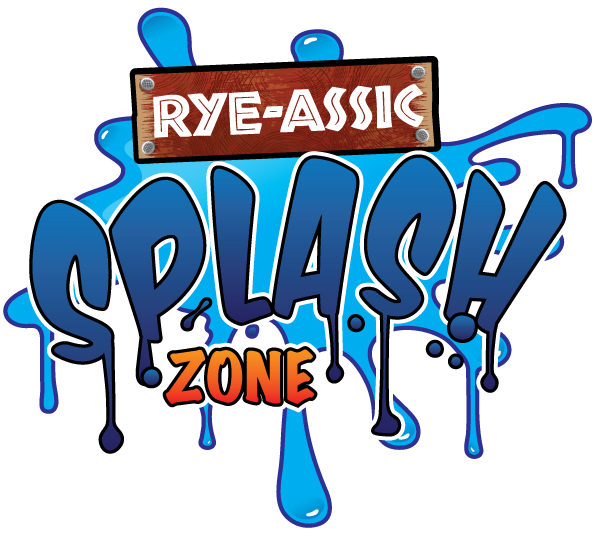 Wahay!! This summer sees "beach parties" at Rye-Assic adventure park, introducing  our brand new attraction,  the "SPLASH PARK".
The splash park is a safe, fun environment where the kids  can cool down during hot weather "play days". With fountains, water sprays and nozzles galore your child can "splash" to their hearts content. All you need to bring is a towel and a cozie and of course ……………..sun cream ! "it's always sunny at Rye-Assic Adventure park….."
Price includes: Entry into the park and a "Dino" lunch box, children's entertainer/host (Reggie the dinosaur), messy play and of course FREE ENTRY INTO THE SPLASH PARK. There will also be a raffle with great prizes too!
With the holidays in full swing, the sand pit and "shake" shack will both be available, as well as all the other features you know and love.
Friday 10th August
09:30 – 12:00 – BOOK THIS SESSION HERE
12:00 – 14:30 – BOOK THIS SESSION HERE
14:30 – 17:00 – BOOK THIS SESSION HERE
Saturday 11th August
09:30 – 12:00 – BOOK THIS SESSION HERE
12:00 – 14:30 – BOOK THIS SESSION HERE
14:30 – 17:00 – BOOK THIS SESSION HERE
Sunday 12th August
09:30 – 12:00 – BOOK THIS SESSION HERE
12:00 – 14:30 – BOOK THIS SESSION HERE
14:30 – 17:00 – BOOK THIS SESSION HERE