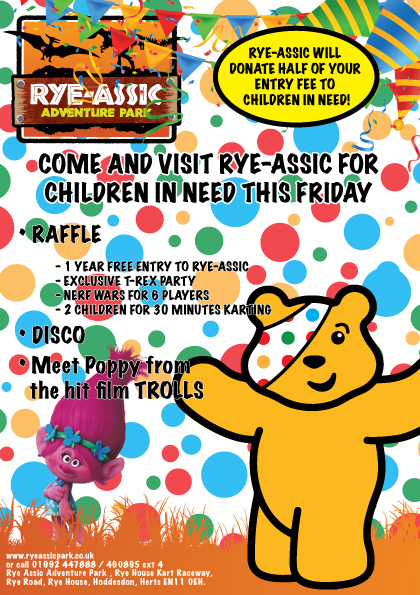 Come down to Rye-Assic this Friday as we're supporting Children in Need. Entry fee is the usual £5.95, with half going towards Children in Need.
We also have some mega raffle prizes to win, a disco AND Poppy from the hit film TROLLS will be wandering around!!!
So come and say hello and help us support this fantastic cause!!!