[ezcol_1half]
The Hospitality Suite is the focal point of any event. Recently refurbished, it is tastefully themed with racing memorabilia, boasts ample seating and is large enough to provide a dance floor should music and audio entertainment be required.
Leading out onto the first floor a viewing balcony is adjacent to the Bar; it has hosted some truly "classic" events. Capable of seating 100+ guests "theatre style", the hospitality suite also serves as a larger conference room.
Rye House Catering
If you are here for the whole day, you will most probably require feeding! Subject to pre-booking Rye House can provide any level of catering you may possibly require.
Typical menus including continental breakfasts, fresh breakfast baguettes, lunchtime buffets (hot and cold) and the legendary "Rye House BBQ" is all freshly prepared on site. The Catering section is also happy to tailor-make menus to your exact needs, further details can be obtained by contacting the bookings office.
[/ezcol_1half] [ezcol_1half_end]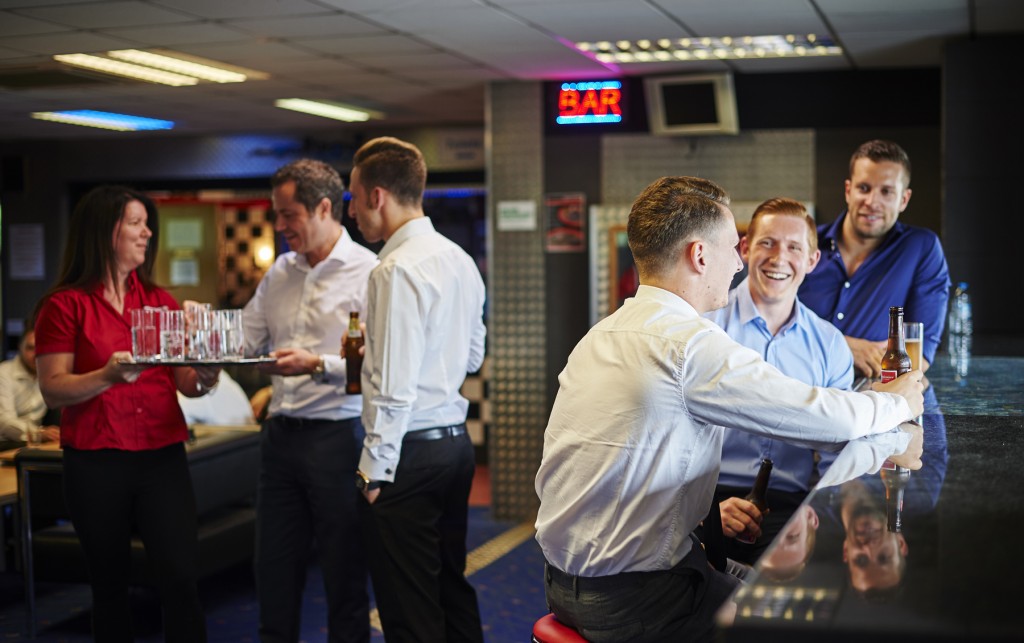 The Licensed Bar
Our Licensed bar can be available for your event should you wish. Themed tastefully, the bar really does provide a great way of winding down after "battle" on the track. Of course alcohol will only be available to clients "après" race!!!
The licensed bar stocks a varied selection of bottle beers, sprits and wines – we can also cater for any special requests.
[/ezcol_1half_end]