Some of you may know the name Harley Musk. He's been a regular around the Rye House kart circuit for around 18 months. Initially starting out on one of our very first K1 Stars courses.
He has developed into a wicked little driver and towards the end of 2019 stepped it up a gear and started winning regularly around the country.
Last weekend Harley went and won at PFi in his Bambino Comer kart!
We look forward to watching your progress this year Harley! Well done on your winning streak!!!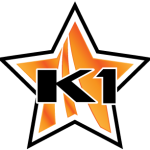 'K1 Stars – creating champions of the future'
K1 STARS was launched in June 2018 to enable children the opportunity to learn the art of racing on a 'proper' race spec kart on our main GP circuit! Boasting top of the range equipment, our team of dedicated coaches carry out a unique 5 week training programme to ensure every child is a competent & certified 'Star'!
K1 Stars arrive & drive scheme is a premium service, there is NOTHING like this in the
racing industry!