10th December 2016
As we'd hoped, the televised Bambino Festival is shaping up to be a beautiful thing!
We are now onto the third & final grid (that's over 30 competitors already!!) and really do urge anyone who is unsure to just get involved.. You wont regret it!!
The festival is a perfect way for the kids to gain experience, compete and enjoy a friendly race meeting devoted to grass roots karting!
Whilst we appreciate some of the more experienced drivers will be here "to win", it is of paramount importance to "us" that every driver, regardless of position, "ENJOYS THEMSELVES".
The majority of our rules & regs mirror the MSA bluebook, however, the festival is an "IKR event", run by us & therefore there WILL be a friendly atmosphere in the paddock!!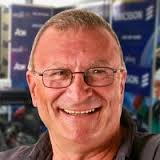 Mr Kelvin Nicholls – Technical Commissioner of Motor Sports Association will be joining us to ensure a fair & practical scrutiny is carried out on the day!