JUNIOR DEVELOPMENT SESSIONS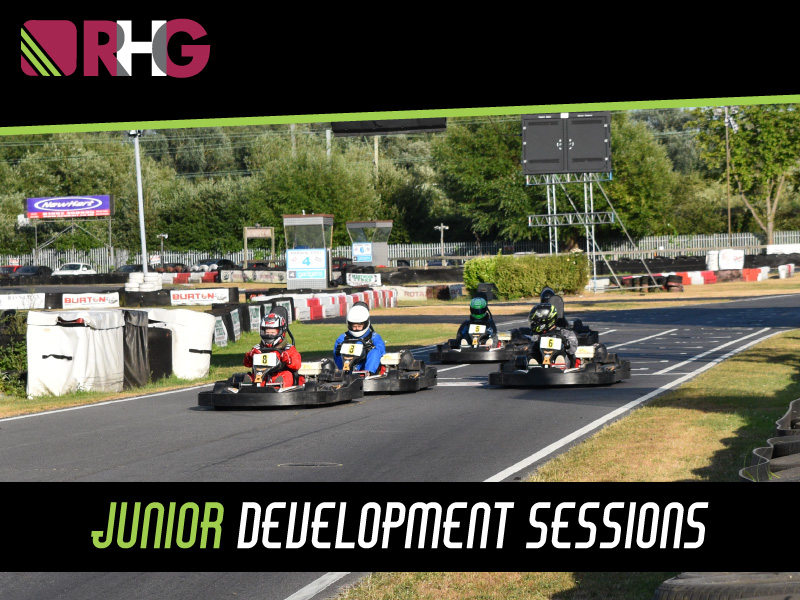 Enabling junior racers, 8-15 years old, the opportunity to take the next step into the amazing world of karting.
Starting with a drivers safety briefing approximately 30 minutes after sign in & kitting up, all participants will receive a briefing on event format, top tips, practice, qualifying, heats & finals!
The idea behind the Development Session is to offer "an insight" for junior drivers that wish to take a more competitive stance to racing the opportunity to do so against their peers.
These sessions are great fun and enable your children to compete in a friendly environment at Rye House rather than just the arrive and drive or Birthday sessions.
Albeit just an insight, our dedicated driver's club coaches instruct all the young racers on format, racing lines & most importantly; safety rules! The session lasts approximately 3.5 hours from arrival to departure & includes all the equipment.
This really is an excellent day out for just £39.99 per head!! We provide all the kit, simply book your space on the grid and arrive on time!
8th April 2020
Arrival: 11:15am
Briefing: 11:50am
On track: 12:00pm
Finish approx: 3:30pm
13th April 2020
Arrival: 11:15am
Briefing: 11:50am
On track: 12:00pm
Finish approx: 3:30pm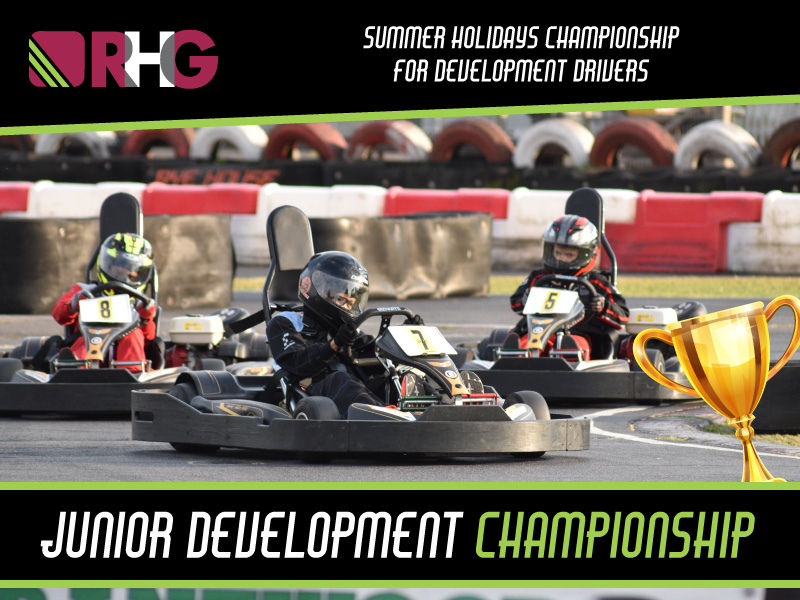 >

INTRODUCING OUR DEVELOPMENT CHAMPIONSHIP

<
NEW for 2020! If you're stuck for something to do over the Summer Holidays then we've setup a fantastic championship… just for previous Junior Development entrants.
Held every Thursday over the school holidays will be our FIRST EVER Junior Development Championship. Six rounds (with a drop round, so you still get to go on holiday!), 12pm start time, all for £210 per entrant!
Round 1 – Thu 23rd July
Round 2 – Thu 30th July
Round 3 – Thu 6th August
Round 4 – Thu 13th August
Round 5 – Thu 20th August
Round 6 – Thu 27th August
So if you're looking for something to do over the school holidays, or maybe undecided on the RHDC Junior Champs for 2021, this is an AWESOME way to try a REAL championship!