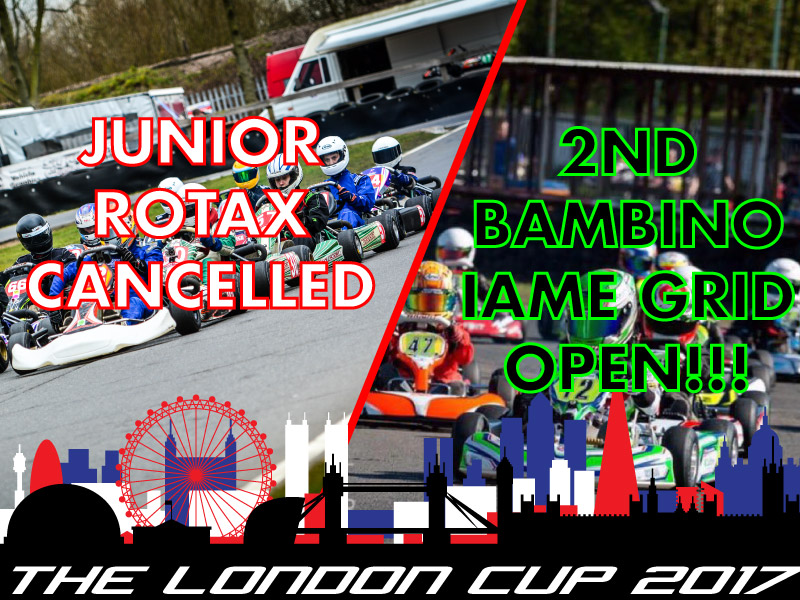 MORE BREAKING NEWS FOR THE LONDON CUP 2017!!!.
We have tried our hardest to get a decent grid of Junior Rotax entries in for the IKR London Cup, but alas, people just don't want it. With a dismal TWO entries and our ethos of only running 'proper' grids, we have no option to cancel the Junior Rotax class. Those of you who have entered will receive a refund ASAP.
However… with the influx of entries into the already FULL Bambino IAME grid, we're proud to announce the opening of a second grid!!! Already spoken to Darren Beavers (BKC head honcho) and he seems to think that you Iame racers will be booking in your droves!!!
So there we have it! Junior Rotax boys… we're sorry, but there's just not enough of you, Bambino Iame sproglets… get booking in!
For all other classes… well played, you guys are filling the grid nicely. This years London Cup is shaping up nicely!
See you on the 29th Oct!!!
Cheers
Gandy