[ezcol_1half]
Laser Combat turns computing into realistic close range combat with sound, light, smoke & visual affects you are sure to remember. With no maximum number requirements, we can cater for all group sizes.
All games include:
Complimentary soft drinks,
Score printouts
Presentation medal for the winner
1 game for only £10.00 per head (30 minutes game play)
Entire stay lasts 1 hour.
2 games for only £17.50 per head (60 minute game play)
Entire stay lasts 1 hour 30mins
The ultimate birthday package 'Zap 'n' Ride' offer
– Juniors (age 7 years+) @ only £39.95 per child
– Adults (age 16+) @ only £62.45 per person

Combination package of:
Laser Combat x 30 mins
Karting x 30 mins
[/ezcol_1half] [ezcol_1half_end]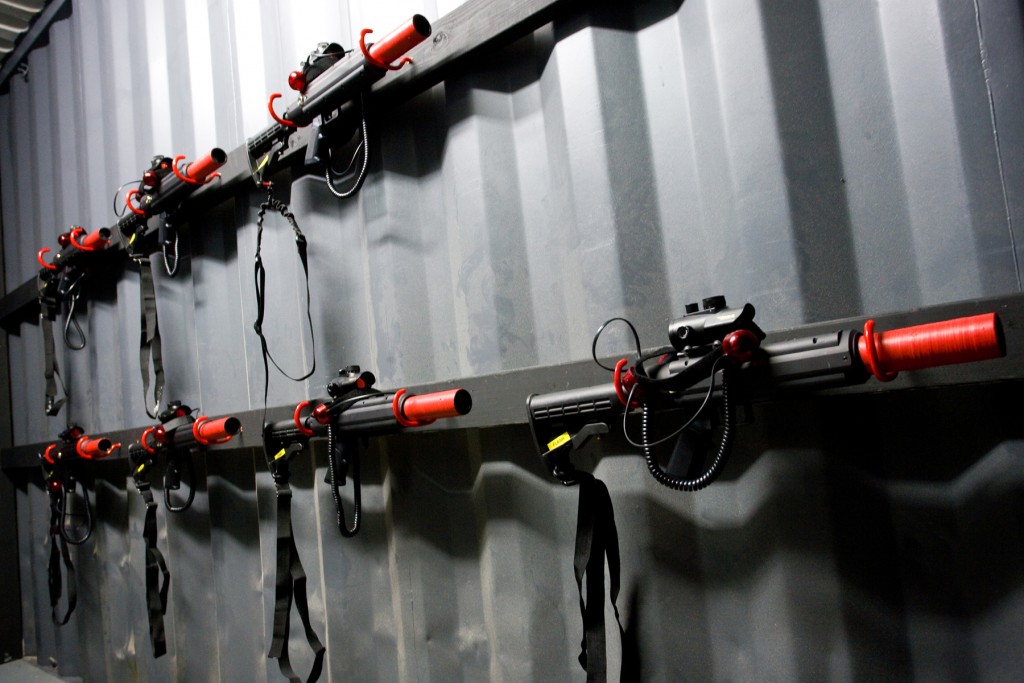 Our party Package requires a minimum number of 4 players.
Please ensure all players are a minimum age 7 years old or over.
Please note, your event may not be exclusive unless requested upon booking which requires a minimum of 10 x players on a weekday and 20 x players on a weekend
[/ezcol_1half_end]