Join us at Rye House Laser Combat for an exciting new game!!! (we're opposite Rye-Assic)!!!
Whilst our state of the art laser tag equipment & arena makes an epic party, we have now teamed up with the guys at the adventure park to offer something for all the littlesaurus'!!!
From ages 5 and over, we're sure your little dinosaurs will enjoy the fun and exhilarating experience of our Laser Combat arena…but with the power of NERF at your trigger finger!
Priced at £5.00 per player, but for an introductory offer will be £3.50!!! You'll get full face protection, courtesy of the Nerf Rival Face Mask and TWENTY minutes in our Laser Combat Arena!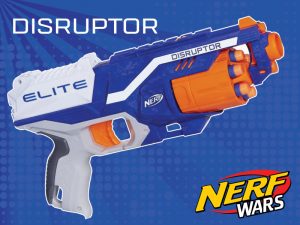 Scared of the dark? Don't panic! We've ensured the arena is well lit for Nerf, so the little'uns will enjoy it that bit more.
Not sure if they can fire the guns? Mums and Dads… you're encouraged to get in and help them! go and find their bullets, arm the Disruptor Nerf Guns and help them take aim against their friends, siblings or other kids!
No points are scored, it's all just for fun!!!
So, if you fancy something a little different… call the Sales bods on 01992 460895 ext 1, or ask a member of the Rye-Assic or Laser team next time you pop in!
BOOK IN HERE!!! – We have already lined up THREE sessions, simply click the options below and get booked in!
Monday 24th July 2017 – 11:30am session BOOK HERE
Wednesday 26th July 2017 – 11:30am session BOOK HERE
Friday 28th July 2017 – 11:30am session BOOK HERE