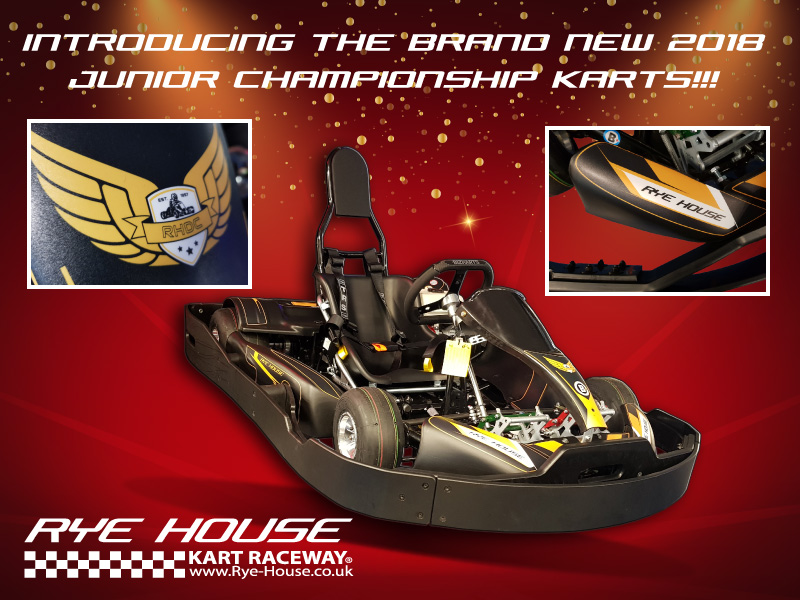 Look what we've just taken delivery of!!!
BRAND NEW for 2018 and liveried up like the Iconic Lotus F1 cars of the 90's. We're sure all the Junior RHDC racers are going to look EPIC in these.
There's one currently on display in our hospitality suite for you all to drool over!
All RHDC drivers for 2018 will be receiving emails nearer the time to test these out in preparation for the 2018 season!!
The old fleet that have served us well for the last couple of years will become the new corporate junior fleet… so even the corporate racers will see improvements in their times.
2018 is going to be blimmin' brilliant!!!