Legendary Santa Sprint returns for 2019
Join us on the 20th December from 6pm for the annual festive SANTA SPRINT
Priced at just £55 per head. there's nothing quite like a sprint format, it's fast, it's furious & it's damn good fun… We supply all the kit, you just simply arrive & race!
With limited spaces on the grid (max 45), historically our Rye House Santa Sprint is always a well received event to start the festive break!
Arrival at 18:00 LATEST, approximately 60 minutes before "practice start". Each driver is guaranteed 3 ten lap heats, which will determine who goes in to 2 Semi-Finals and a Final. The duration of the last two elements will depend on timings.
Please call the office on 01992 460 895, or use the online booking system to guarantee your spot!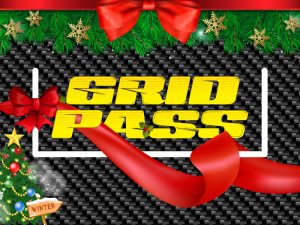 Want it cheaper?
All GRIDPASS members will get our legendary Santa Sprint for only £45… saving £10
If you're not already a GRIDPASS member, then why not join? Not only will you save a fortunte throughout the year, we'll also give you a FREE GP30 (Adults) or 30 minute Junior session… IT REALLY IS TOO GOOD TO MISS!