With more than 20 years of experience in the motor racing industry, this unique venture backed by Rye House Kart Raceway is dedicated to creating a fun, easy and viable route into the world of go karting, to cater for drivers from as young as 5 years old up to 11 years old.
Labelled "the Silverstone of karting" by none other than Lewis Hamilton & David Coulthard, Rye House in Hertfordshire boasts heritage, history & a big heart.
As one of the UK's oldest race circuits, dating back to the 1950's, the track still hosts a variety of race events from owner driver test, race and Club event days as well as a huge amount of hire karting business that has really elevated Rye House to its now "premier venue" status.
"Whilst corporate & hire karting with slick hospitality is the mainstay of our income, our true passion is racing! We believe that our race heritage and knowledge, complimented by the great facilities that we now boast, really sets us apart from other hire venues. We are in a privileged position that allows us to offer packages for much younger drivers, in smaller (thus much more focused) groups. Rye House is famed for the drivers it has produced in the past and continues to work hard to develop the Stars of tomorrow!"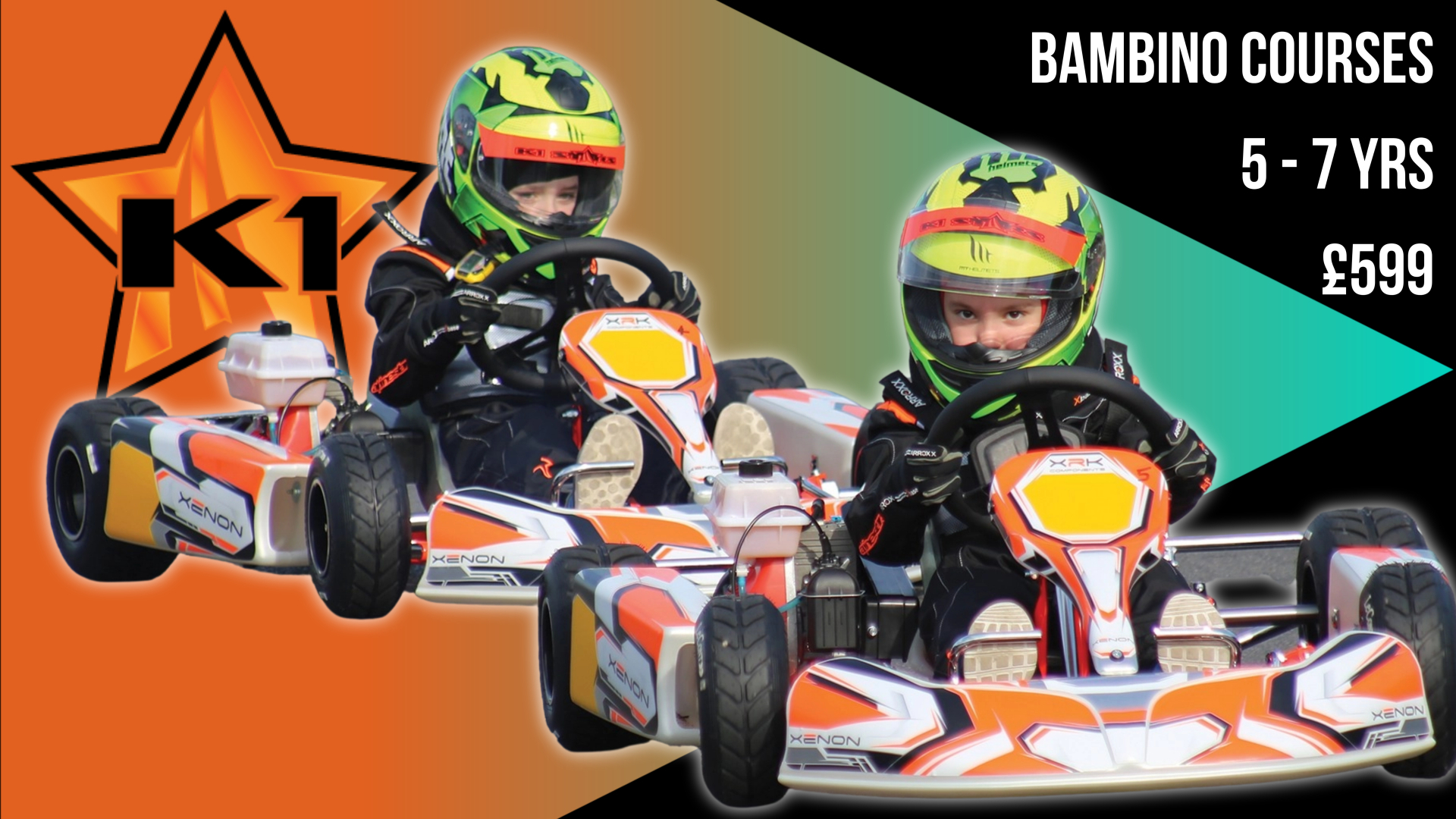 BAMBINO: 5 – 7 YRS
As grass roots racing, K1 Stars is designed to enable children the opportunity to start karting with a transparent budget for Mum & Dad. The arrive & drive scheme allows little "STARS" to dress like real racing drivers, drive a real race kart & eventually participate in a real race meeting!
So many children fall in love with driving after a hire session but historically, parents have struggled to find clear information on how to pursue entering the sport, we have created "the next step".
"Do we think we will produce accomplished racing drivers within a 5-lesson K1 training course? Possibly… but we will have taught the children the fundamentals of driving in a safe and friendly environment, whilst having lots of fun – a fantastic platform to build on!"
Eligibility: We recommend this course to novice drivers.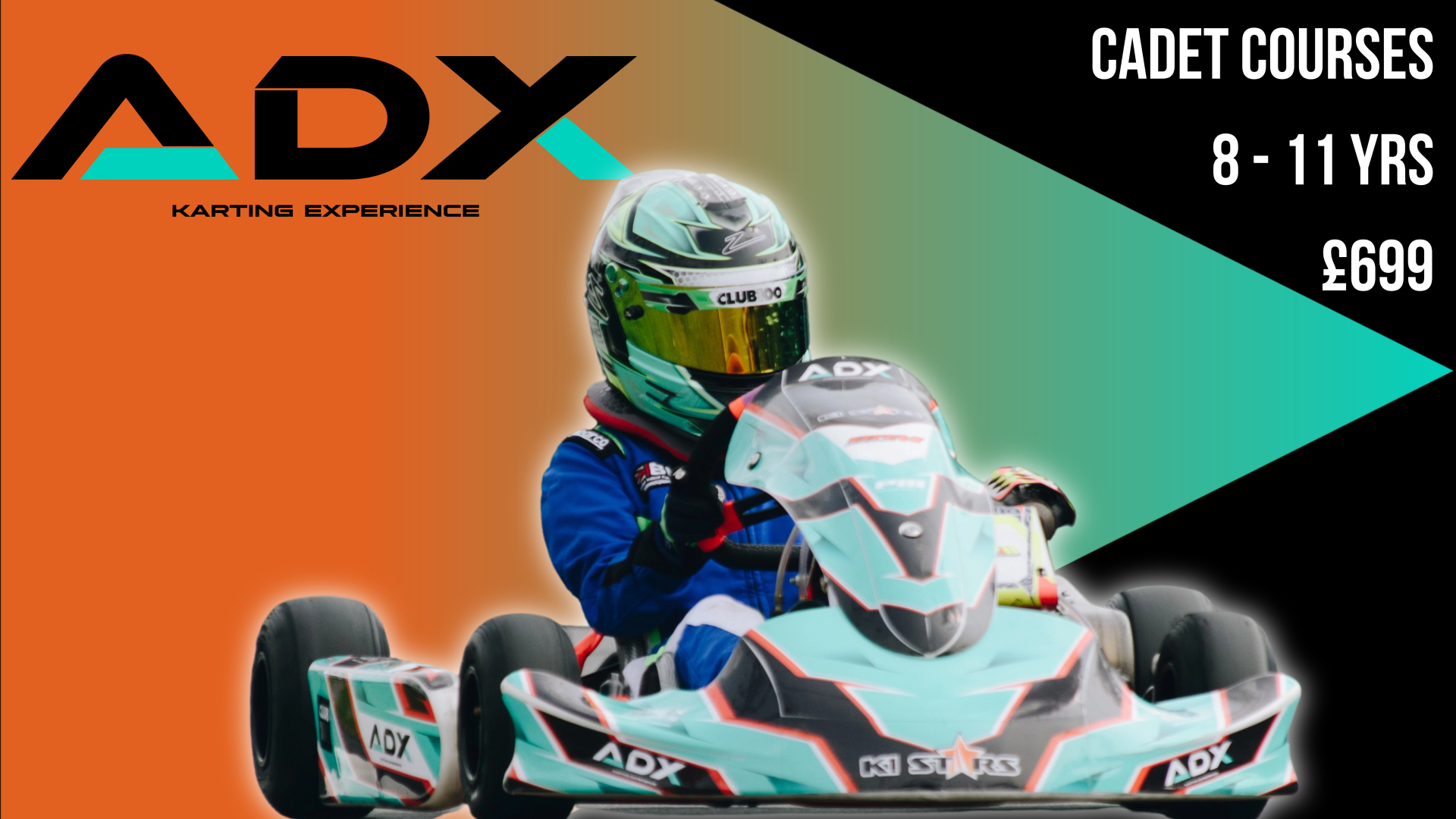 CADET: 8 – 11 YRS
NEW for 2024
Since K1 Stars was introduced in 2018, there has been a sensational demand for courses!
Using many of the same principles and training methods as our Bambino courses, ADX is now available for children 8 – 11 years of age!
The model is simple; Under the full supervision of our professional race coaches, children are able to experience the real deal in a fully equipped racing machine!
The team will customise the kart to ensure every driver is fitted suitably and comfortably prior to the start of each course and teach them step by step, how to race properly!
The spectrum of ability at such a young age is vast. However, we are confident that our training techniques and methods will build a strong foundation to kick start our members path into the world of motor sport!
Eligibility: This course is available to drivers of any level of experience!