Rye House IKR to become Motorsport UK governed from May 2020
Since the fragmentation of the HKC in 2016 (our MSA affiliated club), team Rye are extremely proud to have built a well-attended independent race series to ensure the circuit remains in the presence of owner driver sprint racing!
Having spent the last 3 years running solo, our framework is to focus on safety, good fun, strong grids & of course; encouraging more drivers into the sport via other streams of the business.
The IKR series really has exceeded expectations hence why we have been invited to become a fully-fledged member of the MSUK once again.
Why change?
Aside from the credibility of becoming a member of a recognised organisation, through the permit, we automatically fall under the governing body's £100,000,000 public liability insurance policy.
Having recently been rebranded, reassembled & restructured, Motorsport UK really is on target to revitalise our sport! With their new approach, Motorsport UK have adopted many of the IKR processes to eliminate the detrimental issues to club level racing. In a nutshell, they are cutting out the nonsense and focussing on consistent blanket policies to ensure racers receive a uniform experience across the country.
In tandem, Motorsport UK are also supporting circuits with staff training and assistance to allow racetrack employees to become licenced, therefore, much of the team at Rye House will remain at your service
SUMMARY
Now we are realising recognition from our governing body, Motorsport UK, to which we are very proud to become members of. Since 2018 Motorsport UK, lead by their new chairman David Richards and CEO Hugh Chambers have a new impetus and ambition to grow the sport in the UK. Their recognition of all Karting disciplines is welcomed and will not only increase the membership but will create revenues to use and implement improved services and projects. Of which we will be a part of going forward.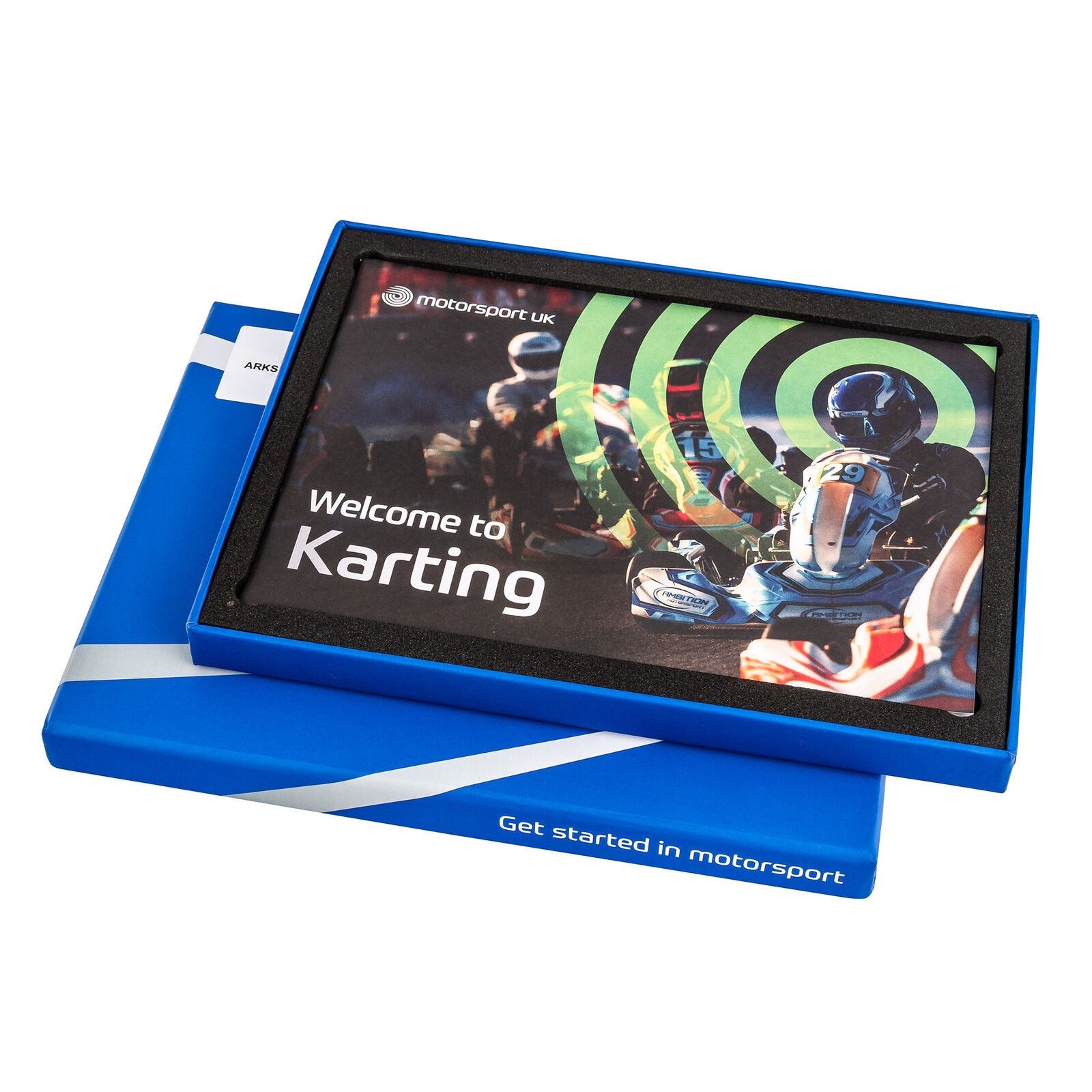 Following on from our previous announcement regarding a return to Motorsport UK (previously MSA) racing from May 2020, we would like to keep everyone updated with the latest information on how everything will work (particularly licenses) going forwards.
We have been in lengthy discussions with Motorsport UK in order to ensure that the transition from IKR to MSUK racing is as easy (and cheap!) as possible for all competitors.
From our latest visit to Motorsport UK House to meet with MSUK Karting Manager; Dan Parker, MSUK Race, Speed & Kart Executive; Cheryl Lynch, and MSUK Safety Executive; Dan Carter, we have established the following;
New license holders;
Any driver over the age of 18, who has raced with us before at an IKR event or similar may be eligible to apply for their MSUK license using the 'Pro Racer' model. This would mean that you would NOT have to take (and pay for) a full ARKS test. The application can be done online at a cost of £20, successful completion of which will result in a certificate that can be used to apply for your MSUK Inter-Club License at a cost of £59.
Online Pro Racer link coming soon
Drivers under 18 years old are still required to take an ARKS test at a cost of £98, after purchasing the Motorsport UK 'Go Karting' Starter pack (ARKS) for £59 (which includes the cost of your license). This also applies to drivers over 18 years old with no known experience at Rye House.
For under 18's, a Parent/Guardian will also be required to have a PG license (£25).
Previous license holders;
If you have held an MSUK/MSA license in the past, you may be able to (depending on the length of time since you last held a valid license) simply renew your old one. To confirm that you are able to do this, please contact Motorsport UK on: 01753 765000
We will be arranging some dates/times over the coming weeks to host sessions at the track for any drivers who are still unsure and would like our assistance in getting their application sorted out.
Please use the link below for ALL Motorsport UK Competition Licenses, includes link to purchase Starter (ARKS) Packs.