Established in 2005, Rye House Cadet Club was set up by Karting London to introduce children aged 5 to 10 yrs old into the world of motorsport in a safe and friendly environment.
Drivers are given tuition on the basics of kart driving techniques building confidence and giving them the ability to handle the kart competently around others. Satisfactory and achievable criteria demonstrating the importance of safety and awareness are required in order to progress into each level.
Primarily the clubs motive is to pass on valuable skills to become a successful racer. Naturally, many drivers wish to pursue the sport further… We don't believe there's such thing as graduation in Cadet Club which is why many of our advanced drivers still use the club sessions as a fantastic training ground!
SO WHATS NEXT?
IKR Racing…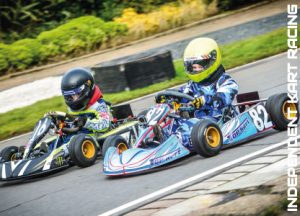 Independent Kart Racing (IKR)
A very exciting non-licenced championship for the Bambino class 5 years+. The championship is run over 8 rounds from March to October.
Final championship positions will be decided from the driver's cumulative points with the 2 worst scoring rounds dropped.Using the same format as any licensed event (time trials), the championship is open to all drivers with or without an MSA license. To clarify, this championship is run by the circuit….
This really is a fantastic stepping stone into the world of motor sport!
MSA Racing…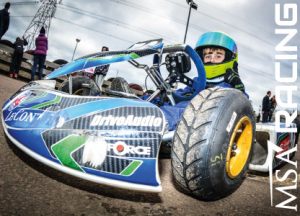 This is a licenced event, run by the Motor Sports Association (MSA) for 6 years+. Racing at Rye House is now held on the third Sunday of each month and there are ten rounds to the club championship with the best eight rounds (barring any exclusions) counting. Round 1 is in February, with the last round held in December.
It is clear to us that a lot of youngsters racing have evolved out of Rye House's very own Cadet Club.
Rather than just letting them "leave the nest" to go racing, we have setup our own Race Team to assist them (and you!) take their first steps as licenced racing drivers.
Many teams that offer their services do so solely on a commercial basis, the costs can quickly spiral if you're not careful. Our intention is to provide a "team environment" where Mum or Dad are as much a part of the team as the driver.