Naturally, over the Christmas period we're all hectic meeting family & friends and maybe over indulging in too many mince pies or that extra chocolate (that you really didn't need). Some of you are thinking of joining a gym, but lets face it… it'll be a waste of money!
So…. how about burning that Christmas belly off with an xmas two hour endurance?
Saturday 28th December at 1pm! Grab some mates and head on over. Starting at 2pm with a 15 minutes practice and qualifying, then into 120 minutes of full blown racing all for the usual price of £189.95 (if you want it cheaper joining GRIDPASS and save £50!). ! We're sure that you'll burn more calories than going to the gym, have a damn good laugh and maybe, you'll get on the Rye House podium too!
The endurance races have always been popular and are limited to 26 teams. Strictly a first come, first served basis. So what are you waiting for! Simply book in via the link below or call the sales team on 01992 460895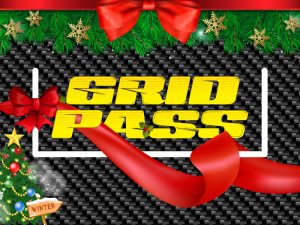 Want it cheaper?
All GRIDPASS members will get our XMAS 2HR ENDURANCE for only £139.95… saving £50.
If you're not already a GRIDPASS member, then why not join? Not only will you save a fortune throughout the year, we'll also give you a FREE GP30 (Adults) or 30 minute Junior session… IT REALLY IS TOO GOOD TO MISS!